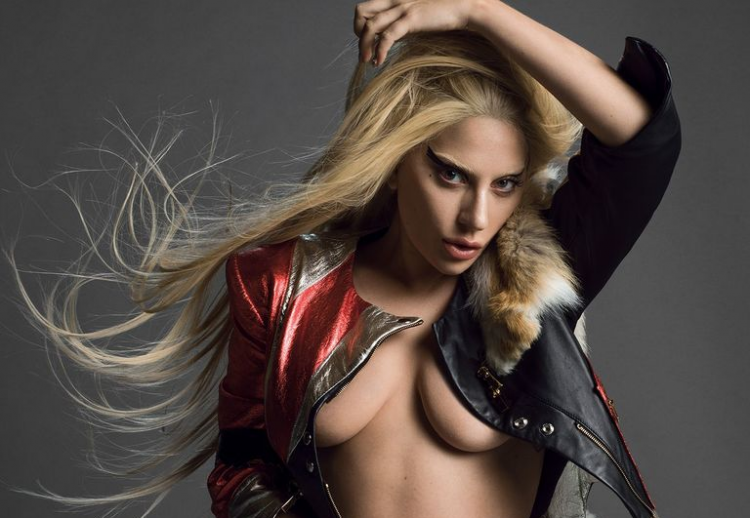 Lady Gaga opens up to Billboard about what it means to be Woman of the Year, and how it feels finally taking back control of her life, in the long awaited December issue of the magazine!
In the article, Billboard includes ten reasons why they picked Gaga to grace the front of the magazine. They give an honourable mention to 'Til It Happens To You', calling it "her biggest role this year." Co-written with Diane Warren for the film The Hunting Ground, the song and it's music video document rape on college campuses and how it affects the victim, an eye opener for a lot of the public. They also touch on Gaga's collaborative album Cheek To Cheek with Tony Bennett, her engagement, and the launch of her Born This Way Foundation's "Emotion Revolution", hosted at Yale. Pretty impressive considering she didn't even release an album in 2015, right?
"This is the year I did what I wanted instead of trying to keep up with what I thought everyone else wanted from me. [...] I've really been following my instincts and doing the things that I love and staying true to my discipline," Gaga said while drinking a dirty martini in her Malibu home (in true Gaga fashion!). "It makes me really happy that a year I was following my heart was the year I'm being honoured for my commitment."
The past two years were rough for Gaga, but she never spoke publicly about it during the campaign for the album ARTPOP. "At the end of 2014, my stylist asked, 'Do you even want to be a pop star anymore?' I looked at him and I go, 'You know, if I could just stop this train right now, today, I would. I just can't. I need to get off now because I'm going to die.' When you're going so fast you don't feel safe anymore, you feel like you're being slapped around and you can't think straight." she said.
"But then I felt hands lifting me. It was like everybody came together to try and put a star back in the sky, and they weren't going to let me down. [...] Once you start being mindful and really going, 'Do I actually want that?,' you start to feel empowered and you find your value. I love being the annoying girl, I believe in the integrity, intelligence and power of people like her, and I want to ignite it."
But despite some bumps in the road, Gaga hasn't left the scene. She now plays the main role of The Countess on American Horror Story: Hotel, and is speculated to release her fifth solo studio album in 2016. "I put all my rage into that dark art," she admitted, "and then the rest of my life can be spent clearheaded."
The issue hits newsstands this week. In a first for the magazine, which has previously streamed their accompanying awards show live online, this year will see the Woman of the Year Awards broadcast on Lifetime on December the 18th. Gaga, along with honourees such as Lana Del Rey, Demi Lovato, and Tori Kelly, are all expected to attend.
To read the full interview and hear Gaga talk more about what being Woman Of The Year means to her, head over to Billboard.com, and check out Gaga's interview with the magazine down below!