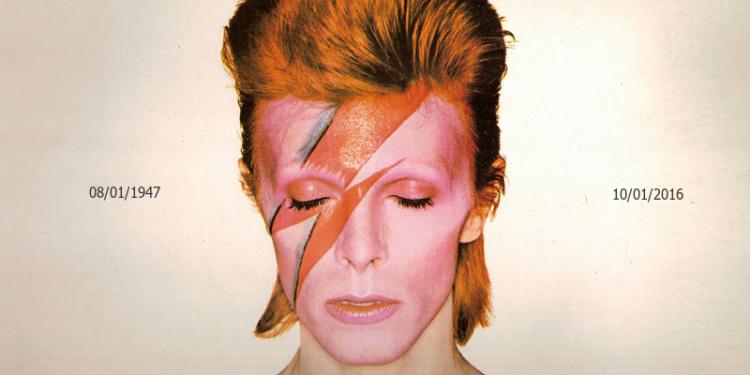 In the saddest bout of pop culture news we've had in a while, it has been confirmed today that legendary glam rock singer David Bowie has passed away at age 69.
In a statement posted on Bowie's official Twitter acount, his publicity team simply stated:
Quote

David Bowie died peacefully today surrounded by his family after a courageous 18 month battle with cancer. While many of you will share in this loss, we ask that you respect the family's privacy during their time of grief.
Bowie kept news of his illness largely under wraps, with most major news outlets failing to report on the news, and instead allowing him to continue the lack of media presence he had cultivated in the past decade. Indeed, the most news we've heard about the reclusive rockstar recently was related to his twenty fifth studio album, Blackstar, which was released just three days ago on January 8th, his birthday. With song titles like 'Lazarus' populating the project, it's likely the album will be reconsidered by critics once again with news of his death.
Born David Jones in 1947, Bowie changed his name to distance himself from The Monkees Davy Jones after he achieved popularity. As a young man, he played saxophone and started a mime company for a living while singing in a string of bands on the weekends; and after signing with Mercury Records, he released his debut album Man of Words, Man of Music, in 1969.
Bowie rose to popularity in 1972 with his album The Rise and Fall of Ziggy Stardust and the Spiders From Mars, which introduced his androgynous alien alter-ego, Ziggy Stardust. Three years later, he achieved his first American crossover hit with #1 single 'Fame' off the album Young Americans. In what he later considered a publicity stuny, Bowie revealed in a 1972 interview that he was gay, and, later claimed he was bisexual, later confirming an affair with The Rolling Stones' Mick Jagger.
He later introduced a "plastic soul" sound with 'Fame' in 1975, tributed A Clockwork Orange with 'Suffragette City' in 1976 and tore up the dancefloors in 1983 with 'Let's Dance', a #1 hit in America. After forming a short-lived band in 1989 with his brother Tony called Tin Machine, Bowie returned to a solo career in 1993 with 'Jump They Say', a song about his schizophrenic half-brother who had recently commited suicide. He worked consistently until 2004, when he went on an extended hiatus before returning with his highest-charting album ever, The Next Day, in 2013. Despite heavy demand for a tour, Bowie has kept a low profile, last performing on stage in 2006 when he earned a lifetime achievement Grammy Award.
Outside of music, Bowie was also well known for his eccentric fashions, which frequently alternated between flamboyant space cowboy and all-American boy next door depending on the day. He was also an accomplished actor, with starring roles in films such as The Man Who Fell to Earth (1976) in which he played an alien; Just A Gigolo (1978), starring alongside Marlene Dietrich in her final film role; Merry Christmas Mr. Lawrence (1983), in which he played a World War II prisoner of war; and Labyrinth (1966), a cult classic.
Our thoughts go out to all of Bowie's family and friends, and to all of his fans touched by this unexpected tragedy.