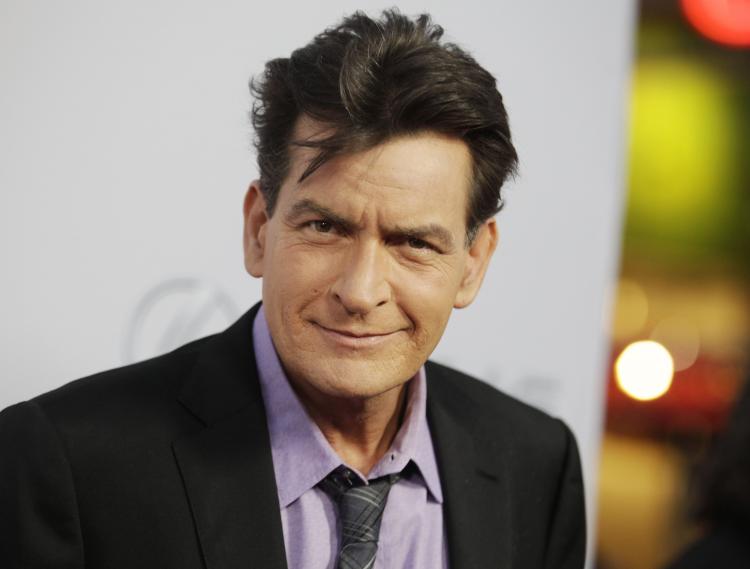 An interview on Tuesday's episode of Today will allegedly confirm that Charlie Sheen is HIV positive.
According to TMZ, the actor is set to sit down with reporter Matt Lauer to make the announcement. This comes just days after NBC confirmed that Sheen would be making a "revealing personal announcement" on Tuesday's show.
The news was leaked on Monday when a report was released saying that Sheen had been keeping his HIV status hidden for more than two years. According to TMZ, Sheen has been taking medication daily in order to make the disease undetectable. This means that the actor has likely undergone antiretroviral therapy, which will have reduced the likelihood of transmitting the virus to anyone else by 96% - however, it does not completely eliminate the chance of infecting anyone else. HIV is famous in it's lack of an easily accessible cure, although steps have been made in stem cell therapies which have cured certain test subjects.
According to TMZ, Sheen feels that he has done nothing wrong by not informing the public or any of his sexual partners of his HIV status due to this undetectable nature, despite the fact that this is against doctor recommendations. However, Sheen's family, including his ex-wife Denise Richards and a large portion of Hollywood socialites did allegedly know about Sheen's illness. Adult film star Bree Olson, whom Sheen called a "goddess" when they famously dated in 2011, has already denied that she has the virus.
Supposedly, Sheen contracted the virus while dating Olson and as he slept unprotected with numerous women, while he was simultaneously injecting drugs intravenously. In fact, Sheen's famous mental breakdown, when he claimed to be a "warlock" with "tiger blood" and "Adonis DNA", was apparently triggered by his realisation that he had contracted the virus.
While Sheen's failure to inform his sexual partners of the virus may be problematic, and we certainly don't wish HIV on anyone, we can't help but be happy that such a high-profile celebrity is coming clean about their status. We're hoping that Sheen's fame will help to banish some of the stigma that remains around the disease once and for good!