The Spice Girls' Forever turns twenty years old this month, and two decades after its release there appears to be more nostalgia and appreciation of the albums musical content than ever before. Released in November 2000 after a short break from their whirlwind of success, Forever marked the first (and last, and only) album recorded by the girls as a four-piece following the surprise departure of Ginger Spice Geri Halliwell. With one member down, the four remaining members worked harder than ever to craft an album that would keep them in the spotlight and maintain relevancy with their now maturing fanbase, who had morphed from pre-teen girls into teenage rebels. It was a journey that led to an American producer, a brand new leather-clad image, and an album that shocked, alienated and even disappointed many of their fans. This is the story of Forever.
Work on the Spice Girls third album began almost immediately following the completion of Spice World in 1997; and although little time had passed since their last recording sessions, the girls had bountiful inspiration for their new songs. In just twelve months they had filmed and released a feature film, also titled Spice World; fired their manager Simon Fuller (credited by many members of the media as the key to their success) and begun to manage themselves as a five piece; and launched their first world tour, Spiceworld Tour in Europe. Early conceptions of the album were blurry; one road found the girls recording masters for a projected live album including all the songs they were performing live every night, while another found them recording and registering covers that would feature alongside original songs on a brand new album produced by frequent collaborators Richard "Biff" Stannard and Matt Rowe. These covers included The Supreme's 'Where Did Our Love Go', a solo for Emma; Eurythmics and Aretha Franklin's 'Sisters Are Doin' It For Themselves', a duet between the two Mel's; and Sister Sledge's 'We Are Family', Kool and the Gang's 'Celebration' and Madonna's 'Holiday', all of which would feature the girls singing once again as a five-piece. The girls wanted to prove that they could hold their own as solo artists, and the fusion of solo songs with collaborative works was meant to introduce the public to the notion that they could come and go from the group every several years while still blending well as a five-piece. 'Goodbye', their future post-Ginger single, was also possibly in consideration for this version of the album; although the song is ostensibly about Geri's well-publicised departure from the group, an early version of the track was actually written by her and Emma while she was still a Spice Girl, and it's possible that the song in it's original incarnation was planned to announce the group's future musical hiatus to the public while the girls worked on solo material.
Of course, Geri's shock departure from the group, 54 dates into their 97-date world tour, threw a huge spanner in the works for the third album. Both the live album and the Biff-produced original and cover songs were scrapped, and the girls instead travelled to Nashville in July 1998 in the middle of the American leg of the tour to record a reworked version of 'Goodbye' as a homage to Geri's departure, alongside 'My Strongest Suit', a song for the soundtrack of Elton John and Tim Rice's Aida musical. While rumours swirled that the album would not be released until the year 2000, Mel B dismissed this by reassuring fans that a second single would be recorded as soon as she and Victoria had given birth to their first children in early 1999.
Ultimately, sessions for the album did not begin in earnest until August of that year, when the girls reunited once again with Biff alongside frequent producer Elliot Kennedy to find a musical direction for the album. With Biff, they recorded 'Treasure', 'Go, Go, Go', 'Too Hot' and fan favourite 'W.O.M.A.N.', which would be performed live on their 1999 Christmas in Spiceworld Tour but which has to do this day not seen an official release. Meanwwhile, sessions with Kennedy a few weeks later produced 'A Day In Your Life', 'Give You What You Want', 'Pain Proof' and 'Right Back At Ya'. Of these, only the latter made it onto the final tracklisting of Forever, and only in remixed form to fit in with the R&B-heavy tracks on its parent album; although all of these Kennedy-produced tracks have since leaked online.
While these demos vary in terms of genre, each find the girls experimenting with new sounds while keeping one foot firmly planted in the pop world. 'W.O.M.A.N.' is a brilliant disco throwback that wouldn't sound out of place on a Village People tribute album; 'A Day In Your Life' is a summery, light counterpart to 'Viva Forever' with it's islandy flamenco guitars; 'Give You What You Want' is pure 90s pop that sounds like a female counterpart to any Backstreet Boys song of the era; 'Pain Proof' picks up where 'Sisters Are Doin' It For Themselves' left off with it's kiss-off lyrics directed to the media; and the original version of 'Right Back At Ya' is a funky take on R&B not dissimilar to some of the songs on their first album.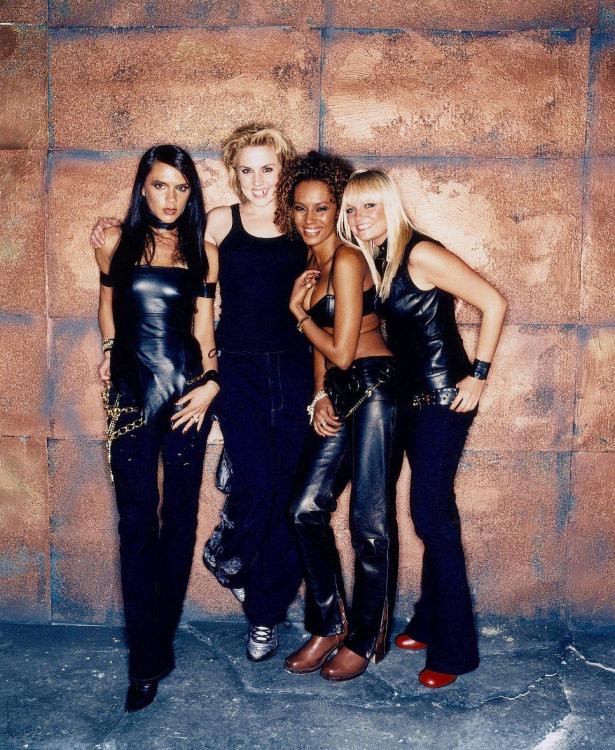 It wasn't until later that month though, when the girls hooked up with American hitmaker Darkchild in their London studios, that work on the album seemed to really take off. Darkchild had previously crafted smash hits for the likes of J. Lo, Destiny's Child and Whitney Houston, and the girls felt that his particular brand of icy, polished R&B was just the thing to propel their sound into the new millennium. Alongside Darkchild, the girls penned several songs - future single 'Holler', criminally underrated 'If You Wanna Have Some Fun' and smooth ballad 'Oxygen' - before going their seperate ways for several months to work on solo material.
Following the success of that year's Christmas in Spiceworld Tour, which featured a soft introduction to the girl's new sound - and possibly the best performances of their career to date - the girls performed 'Holler' live at the Brit Awards in March 2000, although the performance went unaired due to "technical issues". By this point it had been fifteen months since their last single, and with a public (and record label) hungering for new music, the girls were feeling the pressure to finish the album - but scheduling was an issue. With all the girls in the midst of working on and promoting their solo projects internationally, and Darkchild being the in demand producer of the moment, getting everyone in the same room was a struggle. Ultimately, three fourths of the group travelled to Miami in April of 2000 to bunker down on the album, while Melanie C skipped writing sessions to focus on her own burgeoning solo career and added her vocals to 'Tell Me Why', 'Get Down With Me' and 'Time Goes By' at a later date. Two months later, the girls returned to London to wrap up sessions on the album with Darkchild's brother Fred Jerkins on album highlight 'Wasting My Time' (a song that Victoria was unavailable to write on and Melanie B was unavailable to record), as well as to remix Kennedy's 'Right Back At Ya'.
All four girls made time to record music videos for 'Holler' and 'Let Love Lead The Way', released as a double A-side in October of 2000, both of which hit #1 in several countries and which were generally regarded as a successful comeback by the media. But with the girls so focused on their own solo careers, little time was left to promote the album, released as Forever a month later. 'Holler' was performed live on a handful of TV shows, but it wasn't long after that the girls split up to tackle different markets, with Melanie C putting in double time promoting her own solo music and Forever throughout Europe, and Melanie B promoting her debut solo single and the Spice Girls album in Asia. Meanwhile, Victoria and Emma seemed the only ones dedicated to just the Spice Girls project, travelling to the US in a half-hearted attempt to push 'Holler' overseas.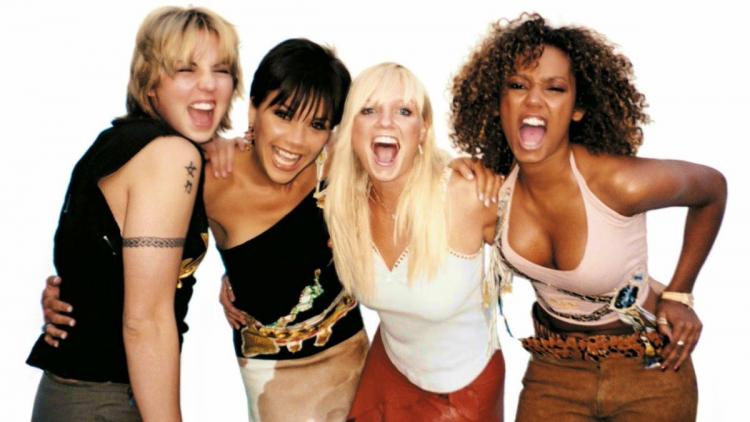 This splintered off version of the group, first hinted at in the division of recording sessions and later cemented with segmented promotion, is perhaps symbolic of the main problem in Forever. Darkchild's production is, as per usual, near-perfect; and the girls vocals and harmonies were at their peak on this album. But there's a peculiar coldness to their vocals - perhaps because of the fact that they were recorded at different times, or perhaps simply because their hearts weren't really in the Spice Girls as a group anymore - that mars some of the finished product. Gone were the days of crowding into a recording booth to record 'Spice Up Your Life' during hurried breaks in filming for Spice World, or giggling maniacally after a twelve hour work day and two hours of sleep on English late night shows. For a group whose image had been so defined by their friendships, any crack in the veneer of solidarity was detrimental to their image - and the Forever album brought more than a couple of cracks.
Although commonly regarded as a flop by fans and the media alike, Forever performed relatively well given how little promotion it received. Pitted against Westlife's Coast To Coast in a well-publicised media battle, the album managed a peak of only #2 on the UK charts, but still mustered worldwide sales of four million and three number one singles in many territories (previous single 'Goodbye' had been tacked on to the end of the album by record label executives as a surefire selling point to fans). With further singles and a tour, the album might even have come a little closer to the 13 million copies sold by predecessor Spice World. But plans for a 2001 worldwide tour were scrapped after the girls chose to focus on their solo careers, and single releases for 'If You Wanna Have Some Fun', 'Tell Me Why' and 'Weekend Love' were cancelled after the perceived flop of the album. It seemed that by the end of the millenium, the message of "friendship never ends" had all but withered away while the girls drifted naturally apart.
That's not to say that the Spice Girls didn't give us some great moments during the Forever era. Alongside 'Holler', 'If You Wanna Have Some Fun' and 'Wasting My Time' stand out as fun, slickly produced pop-R&B tracks that all should have been hit singles at some point in time. 'Tell Me Why', a Geri Haliwell diss track, is probably the darkest thing the group has ever released, and hints at some of the anger that was manifesting in the girls during the time. And the ballads, 'Goodbye', 'Time Goes By' and 'Oxygen' - while incredibly cheesy - are sweet in their late 90s vision of love. The 'Holler' music video is debatably even the band's best, bolstered by slick choreography they never could have pulled off in 1996 and some CGI that's actually held up even in 2020. Forever may not have been the album that fans wanted from the girls, and it was certainly marred by a lack of direction and togetherness that most likely never would have happened had one-time bandleader Geri remained in the group. But taken on it's own, notwithstanding the behind-the-scenes conflict and insanely high media expectations, it remains a well-crafted, solid slice of pop from a group of girls that should have had many, many more albums to come.
Spice Girls - Forever is now out on vinyl for the first time, available on Amazon.