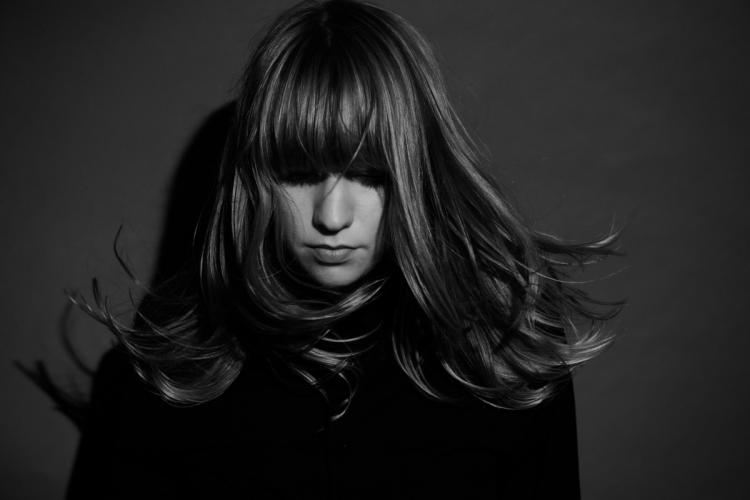 Singer, songwriter, actress, producer, philanthropist: Alexz Johnson has taken on a multitude of roles in the entertainment industry.
Starting her career off as Annie Thelen in the Disney Channel original series So Weird, Alexz won the hearts of many and gained international fame from her role as singer-songwriter Jude Harrison on Canadian television series Instant Star.
Following her graduation from the show in 2008, she released her debut album Voodoo in 2010 and her second studio album Let 'Em Eat Cake in 2014. Since then she's been involved in several projects including producing her music video for 'Ruthless Love', composing tracks for the independent short film The Dishwasher and, of course, writing new music for her fans to enjoy.
Now, with her fans at the peak of anticipation for her upcoming album, Alexz and I have discussed what inspires her to create music and how she has chosen her latest projects.
Many of us first discovered you through Instant Star. Looking back on your work over a decade later, how do you view that period in your life? 
I have so many fond memories from that time...I was young, and was very blessed to be given so much creative freedom to write and grow into the artist I am today.
Would you be interested in participating in an Instant Star reunion or reboot? Do you still talk to any of your former co-stars?
Sure! Laura Vandervoort (who played my sister Sadie on Instant Star) was actually in my last music video for 'Ruthless Love'.
You produced and composed for the short film The Dishwasher and won the Best Short Movie Award at The Modcon London Film Festival. What new challenges did that experience bring? 
The experience was incredible. I was approached with the script and loved the content and story. Being in an ever changing industry, you learn different skill sets that can prepare you for future projects…Producing and creating a musical soundscape for The Dishwasher felt very natural for me..
Is producing something you plan on doing more of in the future? What about acting - is that something you'd like to do again? 
I'm open to whatever the universe brings my way! If I'm passionate about something, it sort of creates itself.
You have a lot of fans throughout Europe. Are you planning on touring internationally? 
I would love to do another European tour...Maybe when I get some new music out there!
Do you prefer to perform acoustically or with a full band?
Full band! 

 It's just a nice vibe having some backup on stage.
Is there anything special you do to prepare yourself for a show? 
Not really…Vocal warmups, warm water with honey...It's pretty boring, actually. 
Your brother Brendan has been working with you for the majority of your career. How was it to be behind the scenes directing the 'Weekend' music video for his band Dress Black?
It was maybe one of the most hilarious days of my life! That was also a very natural progression...I love the band and their music and I showed them the treatment and they were in! The tricky part about that video was time coding each person's "play", as we called them. The bands interactions had to be on point! 
There have been several songs you've mentioned over the years that were never officially released. Would you ever consider releasing a compilation of outtakes and demos? 
Brendan and I have released quite a few through our Basement Recordings releases. You can find a lot of our demo material on iTunes.
What do you consider to be your best song? What was the inspiration behind it?
That's a tough one.. I'm not sure I can answer that! What's your favorite? 
In April, you released the EP Johnson & McAuley. Many fans commented on the differences between this and your past music. Does this EP suggest the direction you're going musically?
Sometimes, it's fun and refreshing to immerse yourself in something different and outside of your usual approach. Johnson & McAuley serves as an experimental collaboration with someone I look up to musically. I wanted to separate the sound from my solo music, and take people on a different journey. 
The number one question we've gotten from your fans involves your next album. When can we expect a release? Are there any plans in place for an upcoming single?
That makes me really happy to hear! I am just starting the writing process for the next album as we speak…I have a lot of new experiences to pull from and I'm really excited about this next musical phase. 
How has working on this album differed from your past albums? 
I'm taking my time…
What are your current inspirations that drive you to further your career?
Shining a light in a world that can be so dark. I want to bring an authenticity to the projects I take on. My main goal is to affect people in a positive way and share with them a true part of myself.
With directing, composing, producing, and writing, 2016 has been quite a busy year for you. What are some of your favorite moments so far? What plans do you have for the rest of the year? 
It has been a very exciting year, personally as well! Collaborating with so many talented people has been a highlight...I plan on continuing to do so! 
Where do you see yourself in five, ten and twenty years?
Hopefully existing in a more loving world.. I hope to continue to be blessed in having the ability to create my work and share it.. 
If people could take one message from your music, what would it be?
Honesty.
We all appreciate you taking the time to do this interview. Are there any final things you'd like to say to your fans?
Thank you for your support! I'm looking forward to playing live and releasing some new tunes in the near future! x
Make sure to follow Alexz on her official social media pages!
Quote