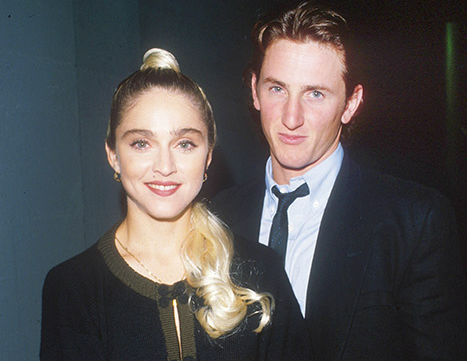 Almost three decades after Sean Penn was accused of heinous physical abuse against Madonna, the pop singer has been forced to deny the allegations in the face of a pending court trial between Penn and filmmaker Lee Daniels.
First reported way back in the 80s, Penn has two serious allegations of domestic abuse against his former partner. In one incident, he allegedly caused Madonna to be hospitalised after beating her across the head with a baseball bat. According to unconfirmed reports, however, Madonna refused to press charges as Penn as already facing sixty days in jail for assaulting a film extra and she did not wish to exacerbate his sentence.
In another reported incident, Penn was accused of breaking into his Shanghai Surprise co-star's Malibu home in 1989 during a drunken rampage and telling her that he owned her "lock, stock and barrel". Reportedly, when Madonna tried to leave her bedroom, he attempted to bind her hands with the cord of an electric lamp; and when she escaped this, Penn chased her into the living room, and bound her to a chair with heavy twine. Threatening to cut off her hair, he allegedly smacked and "roughed up" the singer, before leaving her bound and gagged as he went to purchase more alcohol. He only untied her after she agreed to "perform a degrading sex act on him", after which time she fled the house and drove to the sheriffs office. "I hardly recognized her as Madonna," said Lieutenant Bill McSweeney. "She was weeping, her lip was bleeding and she had obviously been struck." The whole incident lasted nine hours. Penn was apparently charged by the DA with domestic assault, but Madonna asked for all charges to be dropped, and Penn ended up with just a misdemeanour.
But in a new statement released today, Madonna denies that Penn ever struck her at all. Through her lawyer, she states that claims to the contrary are "completely outrageous, malicious, reckless and false", calling Penn "a caring, compassionate individual, as well as an extremely talented actor, creative artist, and philanthropist, including in connection with his work as CEO of the J/P Haitian Relief Organization."
Referring to the alleged incident with the baseball bat, Madonna stated: "I know the allegations in those and other reports to be completely outrageous, malicious, reckless and false."
Allegations of the abuse have made the news again recently due to a new defamation lawsuit made against Empire showrunner Lee Daniels by Penn's legal team. In the lawsuit, Penn requests $10 million USD from Daniels, claiming that such remarks have injured his credibility and reputation in his personal life, occupation and philanthropic activities, and that he has never been arrested or charged on domestic abuse charges.
Such comments were made during an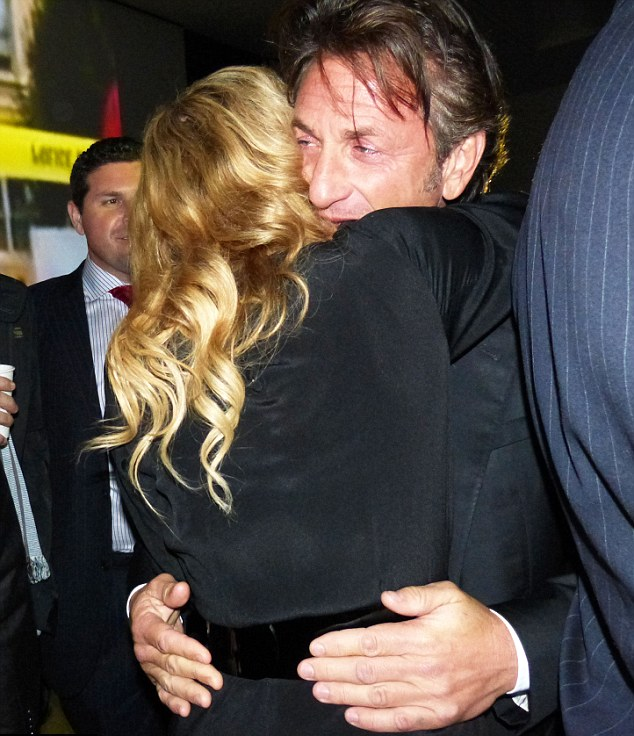 interview Daniels gave to The Hollywood Reporter, during which he called racism while comparing legal troubles faced by Empire star Terrence Howard to those faced by Penn. "[Howard] ain't done nothing different than Marlon Brando or Sean Penn, and all of the sudden he's some fuckin' demon. That's a sign of the time, of race, of where we are right now in America," said Daniels.
"Daniels, who was on notice of the falsity of his statements and who could have easily checked on the veracity of his false statements before making them, upon information and belief, made defamatory statements with actual malice, reckless disregard for the truth, and for improper purposes, with full knowledge that the statements would be prominently published and repeated throughout and outside of the United States," stated Penn's lawsuit.
While all legal matters playing out in the public eye tend to be messy, this one is even more confusing. Despite their 1989 divorce, Madonna and Penn are clearly still close, with the latter appearing at her #secretprojectrevolution launch event back in 2013 and rumours of a rekindled relationship persistently circulating. It's possible that Madonna is falsifying the claims as a favour to her ex-husband; but if what Penn says is true, and he has never been arrested or charged on domestic abuse charges (something that would presumably be easily disproven), then it's possible she's telling the truth. Either way, given the prominence of the abuse rumours, it seems like Daniels should perhaps be given a free pass if he did indeed get his facts wrong this time.