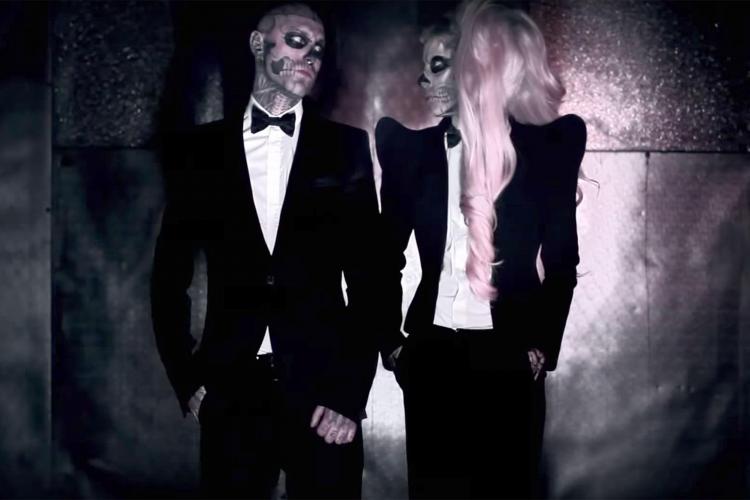 Rick Genest was far from an A-list celebrity, but he was well known enough that shock waves were sent through the world when he died of an apparent suicide last week.
According to police sources, Genest was found outside of his apartment in Montreal on Wednesday after falling from his balcony. Although police initially classified his death as a suicide, there has been concern from family and business colleagues that this ruling may have been premature.
"The circumstances are quite mysterious and the pieces of the puzzle just don't fit together perfectly," said Karim Leduc, Genest's manager. According to Leduc, Genest would frequently lean against his balcony to smoke, and family members believe that is what led to his fall.
Lady Gaga, who had originally sent out several Tweets in sympathy with Genest, later apologised for jumping the gun when it came to her own judgements.
"The suicide of friend Rick Genest, Zombie Boy is beyond devastating," she originally wrote. "We have to work harder to change the culture, bring mental health to the forefront and erase the stigma that we can't talk about it. If you are suffering, call a friend or family today. We must save each other."
Later, with those Tweets deleted, she apologised for her previous comments and sent condolences to Genest's family.
Genest, also known popularly as Zombie Boy, rose to fame in the fashion world when he walked the catwalk in Paris and Berlin fashion shows, but his first introduction to the mainstream came when he starred in Gaga's 'Born This Way' music video. With later acting roles in films such as 47 Ronin and TV shows like Silent Witness, Genest would go on to recieve a Guinness World Record for most insect tattoos (he had 176), and another for most human bone tattoos (139). He was 32 years old when he died.