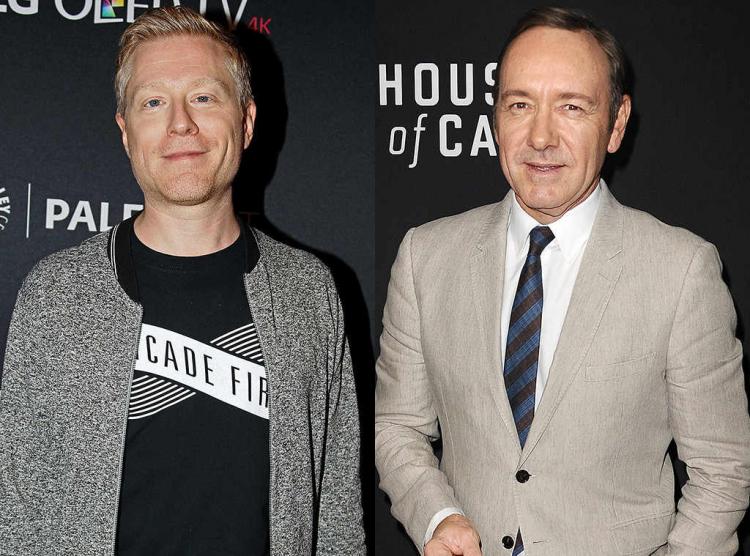 Sexual assault is a hot topic in Hollywood at the moment, and it seems like barely a day goes by without another actor coming forward to share their story of abuse in the industry. Since Harvey Weinstein was exposed several weeks ago, dozens of female actresses have shared their version of events; but up until now, no high profile males have come forward to talk about their experiences with sexual abuse.
That was until yesterday, when Anthony Rapp, famous for his starring role in the original cast of Broadway show Rent and for his lead role on the new Star Trek: Discovery TV show, alleged to Buzzfeed News that he had been victim of an unwanted sexual advance from actor Kevin Spacey when he was only 14.
Rapp's full story can be read over at Buzzfeed, but according to him he met Spacey while he starred in Broadway show Precious Sons, with Spacey adjacent to him starring in Long Day's Journey Into Night. The two struck up a friendship despite the fact that Spacey was twelve years older than Rapp at age 26, and Rapp not only attended an adults only club with Spacey but went to a house party he was hosting as well. Rapp became bored at the party with no one of his own age to talk to, and ended up entering Spacey's bedroom to watch TV. Without realising that all of the other guests had left, Rapp found himself facing a drunk Spacey who stood in the doorway to his room swaying. Spacey then picked up Rapp and threw him on the bed, lying on top of him and pressing their bodies together in an obvious sexual advance. Rapp ended up extricating himself from the situation and went home, but not before Spacey had questioned whether he wanted to stay the night.
Spacey refused to make a statement to Buzzfeed, but he would later take to Twitter to not only apologise to Rapp, but also to deny memory of the situation and to come out as gay for the first time publicly.
While it's admirable for Spacey to finally come out as gay - although according to Andy Cohen's memoir it was already common knowledge in the industry - we can't help but feel it's a diversion tactic to avoid talking about the incident with Rapp. And it seems to have worked, for Spacey has received much more support publicly than Weinstein did. Admittedly, Weinstein was faced with many more accusations, some of which were much more physical, and people don't share the same bond with him as they do with Spacey, a well known face on the big screen. But we can't help but feel there's a double standard here which doesn't seem quite fair to Weinstein.
Your thoughts?