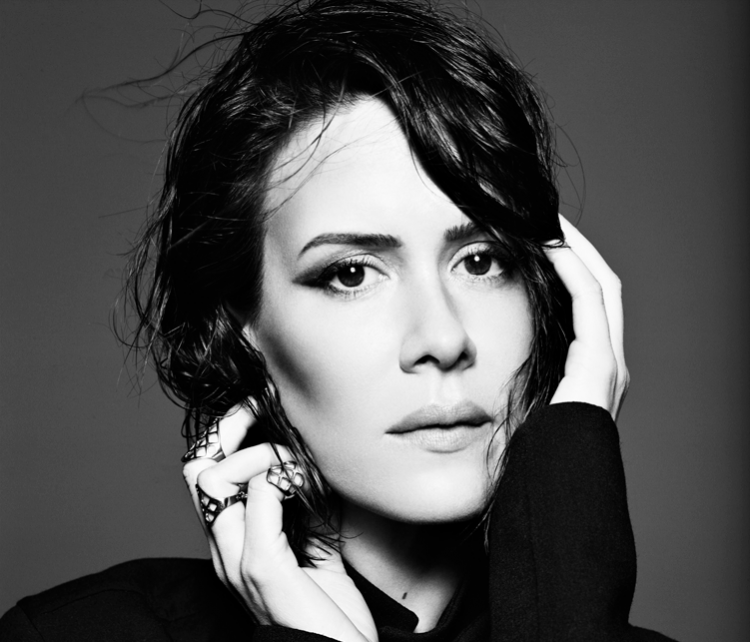 In a somewhat bizarre, if endearing plot twist worthy of American Horror Story itself, AHS star Sarah Paulson has been linked romantically to Two and A Half Men legend Holland Taylor!
 While both actresses have yet to officially confirm the relationship, fans were quick to ship the 40 year old Paulson with the 72 year old Taylor after spotting a series of typically besotted Tweets from the latter stretching back to at least November. The two have clearly been spending a lot of time together, with shots showing them together on red carpets, at each others homes, and out on the town at romantic candlelit dinners.
When captions fail... pic.twitter.com/b6ECRSA6D3

— Holland Taylor (@HollandTaylor)

November 17, 2015
Supporters were first clued into the relationship earlier this week, when Taylor confirmed her sexuality in a radio interview with WNYC for the first time.
"I've been really wrestling with this lately because most of my relationships have been with women and I don't like talking about them because I don't like talking about the politics of it all because I'm not political about it," said Taylor. "And so, it's awkward because if I talk about relationships in my life or people that have been in my life, or somebody I've been seeing for a while or this, that, and the other thing, I'd like to be able to just say that, without having to stop and say, 'So have you come out?' No, I haven't come out because I am out. I live out."
When asked who she was dating, however, Taylor refused to kiss and tell, simply saying that "I feel at this point in the conversation it feels kind of awkward [...] I feel very very shy of it." In fact, the only clue that she would offer up was that "There's a very big age difference between us, which I'm sure shocks a lot of people, and it startles me."
It didn't take long for fans to put two and two together after fans investigated Taylor's Twitter account for mentions of a younger woman and found Paulson dominating the feed. Multiple sources later confirmed to People Magazine that the two had been dating for over six months.
— Holland Taylor (@HollandTaylor)

December 4, 2015
While Paulson's sexuality may come as news to some, this isn't the first time the 12 Years A Slave star has been linked to an older lady in the tabloids. From 2004 - 2009, she dated fellow actress Cherry Jones, who was 48 years old at the time while Paulson was only 29. When Jones accepted a Tony award for Best Actress in 2005, she thanked 'Laura Wingfield', a character who Paulson was playing at the time in the Broadway revival of Glass Menagerie. In 2007, the couple declared their love for each other publicly in an interview with Velvetpark.
Since then, however, Paulson has not been officially linked to any other one person. Despite rumours that she has dated actors such as Pedro Pascal, Michael Fassbender and even fellow American Horror Story star Jessica Lange, Paulson has remained tight-lipped on the subject, saying only that "the situation is fluid for me".