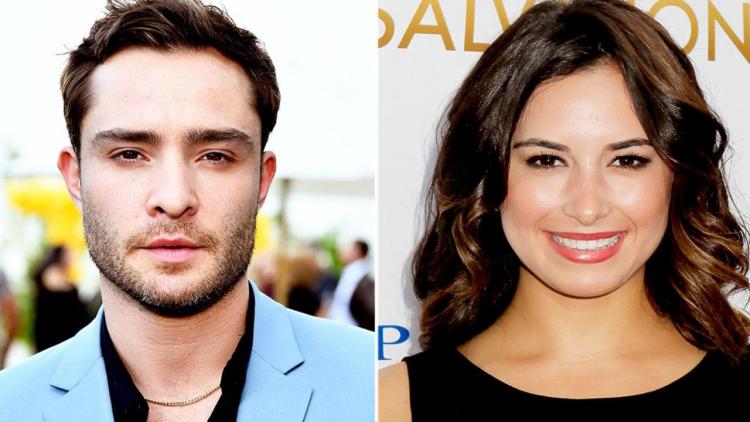 Another day, another accusation of sexual abuse from a female actress. This time it's Ed Westwick, the actor best known for his roles in TV shows Gossip Girl, Wicked City and White Gold, who has been accused of rape by Kristina Cohen.
Cohen, who has had bit parts in television shows such as Californiacation and The Middle, went public with the accusations on Facebook on Monday, and has since elaborated on her story in The Hollywood Reporter. The full Facebook post can be read below.
According to Cohen, the incident took place when she was dating a producer - later confirmed to be Kaine Harling - who was friends with Westwick. The two attended a dinner at Westwick's house, and Cohen became uncomfortable when the actor suggested they "all fuck". However, she was convinced to stay by Harling who didn't wish to cause offence to Westwick, and she instead went and slept in his guest bedroom. Some time later, Cohen found herself awoken by Westwick on top of her penetrating her with his fingers. Although she tried to fight him off, she was unsuccessful and he raped her.
While Cohen's story was initially met with an outpouring of support, her later statements to The Hollywood Reporter were met with more speculation. According to Cohen, she ended up staying the night with Westwick and didn't leave until the next morning, which some commenters found suspicious. While it's possible Cohen felt pressured into staying with her abuser, it does seem strange that she wouldn't leave immediately after undergoing such a traumatic incident.
For his part, Westwick has point blank denied knowing Cohen at all on his Twitter account. As such, it seems to be a pretty open and shut case: if Cohen can prove that she's met Westwick at least once, his case will fall apart; if he can prove he has never met her, hers will.
Of course, this isn't the first accusation of abuse that's been put forward in Hollywood in recent weeks. Initially sparked by a piece on Harvey Weinstein, actors and actresses everywhere have since come forward to tell their stories, with the other most high profile accusations involving actor Kevin Spacey.
Your thoughts?