We've had some people tell us that they're unable to send messages to members because their inboxes are too full. Please don't forget to check your inbox and delete old messages to free up space so that you can still receive new ones!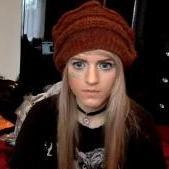 ---
Similar Content

By

Skinny Legend

So I'm headed off to America tomorrow (waking up at 5am to do it ) and I'll be there for seven weeks! I'm spending a week in San Francisco, then heading to LA for five weeks, then off to Chicago for a week after that.
 
I've started a list of things to do (Trisha Paytas Walmart candy haul, eat a Krispy Kreme burger, go to Disneyland, etc.) but I'm always looking for new suggestions. If anyone has any good ones please let me know down below and I'll add them to my list!