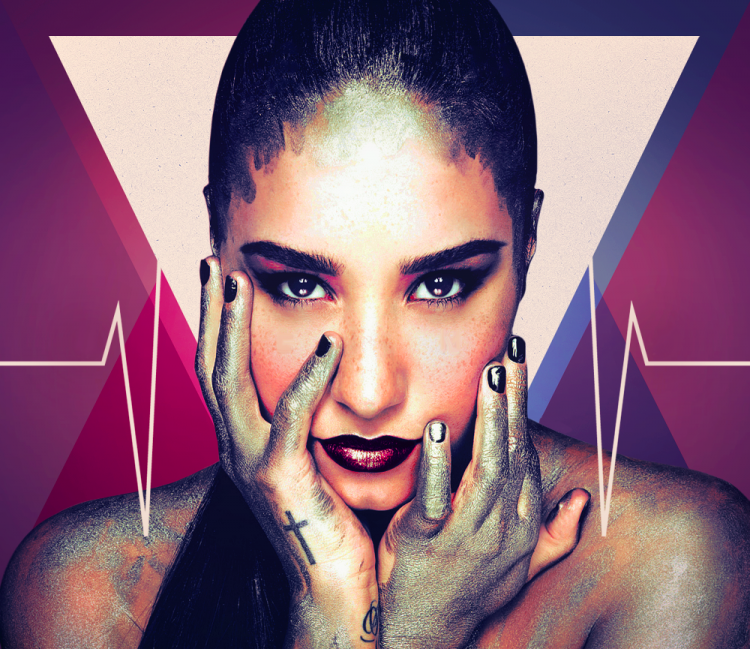 After the release of the DEMI tracklisting last week, a lot of fans were curious about some of the tracks and the general direction of the album! Here at PopHatesFags, we aim to please; so we decided to write a review on one of our favourite songs (and a potential future single), 'Two Pieces'!
Before the release of 'Heart Attack', 'Two Pieces' was actually the rumoured first single. Written by Jason Evigan and Mitch Allan, who worked on the aforementioned 'Heart Attack', Lovato also enlisted the help of the criminally underrated Livvi Franc for help on the track.
As far as the sound, the song is pretty standard Lovato fare. It's pop-rock, but in contrast to Unbroken, this one is a little more indie-sounding - it's something you might expect from singers such as Sara Bareilles or Christina Perri. The song starts out with some light percussion before Lovato starts singing. "There's a girl in the window, tears rolling down her face," she sings, in what is clearly a personal song to Lovato. The chorus hits pretty quickly, with Lovato's characteristic powerhouse vocals backed up by some thumping drums. "We'll never fall apart, cos we fit together like two pieces of a broken heart," sings Demi. In fact, probably the most interesting part of the song is actually the lyrics. There's talk of "two lost children" and some pretty depressing imagery, but the ultimate message is one of a relationship which will never fall apart. Sweet!
While we're not sure if the song will ever get the single treatment, we can definitely see it being a fan favourite for live performances. What song are you most looking forward to off the album? Let us know at the forums!