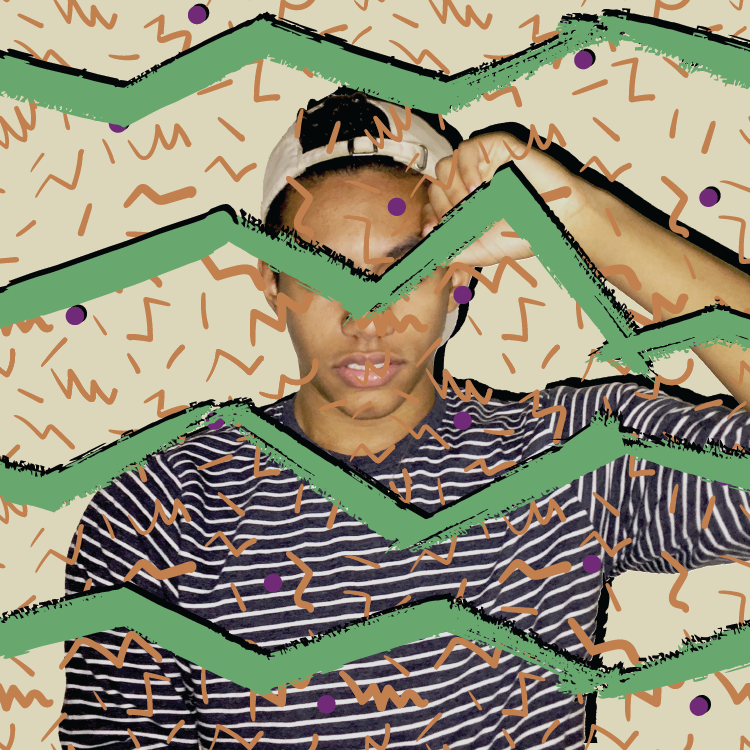 Growing up isn't always easy. Hormones course rampantly through your body like cheap liquor, insignificant issues are morphed into earth-shattering natural disasters, and all the while you walk the floss-fine tightrope between parental expectations and inner desires. If life is merely a series of hurdles established by the gods for mortals to overcome, adolescence is surely the first major challenge that most people would face - and often it offers stumbles that can't be recovered from. And yet, as soon as the thickets of youth begin to clear and innocent smiles are transformed into wrinkled parchments, its terrors are often forgotten or overlooked, written off as the by-products of a natural chemical imbalance.
Thus is the paradox explored in Nicholas Dante's debut album, Hue (released on April 1st, 2016), which ambitiously strives towards a serious comprehension and acknowledgement of the troubles of teenagehood by distilling them into musical form. Described by Dante as a lyrical "story", the album narrates the turbulence of growing up in an uncertain world and experiencing the novelty of first love, all while dealing with the loss of innocence that comes from understanding the world around you in a new way. It's an issue that Dante, who hails from opulent Long Island in New York, has had a long time to consider in his sixteen years of life. Inspired by the idols of his childhood, Dante looked towards such mononyms as Britney, Beyonce and Michael to create what has become as much a tribute to his inspirations as it is an assertion of independence.
It is the Gatsby-esque experiences which coloured these sixteen years that culminate in Dante's lead single from the project, 'Make U Weep'. Featuring an absolutely relentless barrage of a bassline and lyrics that read like an entry straight from Heidi Montag's sex diary about going "down on you low/Taking control/Give you some good/Cause ya' know that I could give you what you deserve", the track distills the feeling of drunk sex into a total of three minutes and twenty-three seconds. 'Make U Weep', which is written and produced by Luke Gus, is an anomaly on an album which is otherwise entirely self-written and produced by Gryves Martell of Britney Spears' Bare fan-made album fame; but in reality, all eight tracks excel in production and professionalism far beyond what you might expect from a first-time singer and self-professed ATRL star.
And despite the five-star calibre of the tracks, they're all centred around a vulnerability and intimacy which you'd be hard pressed to find in any A-list star. Dante says that his main goal with his music is to relate to people on a visceral level, bonding over the shared experience of first love and the awkwardness of teenage affection. For him, Hue is a realisation of self-worth and confidence as an independent musician making his way in the twenty-first century; but it also marks the end of an era, and the nostalgia for those adolescent days behind him pulses through the album. It's a feeling that everyone can relate to: the sense of an ending that comes with the final chapter of every book and every final goodbye to a departing friend. But with every ending comes the beginning of something new; and with Hue, we get the sense that Dante's possibilities are as limitless as the spectrum of colours which inspired its title.