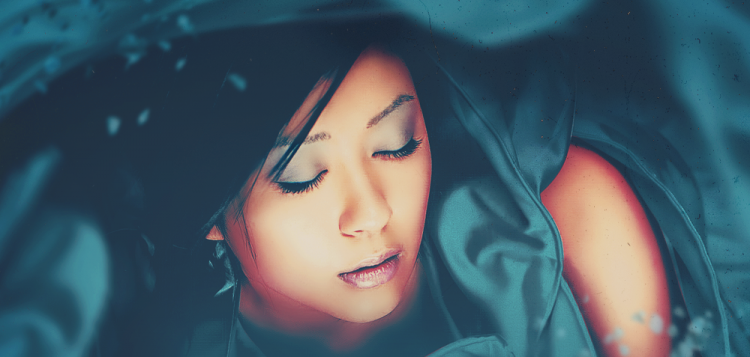 If you think being a Little Monster is hard, try having Utada Hikaru as your fave.
Considered by many to be the Queen of J-Pop, the singer has released eight studio albums, sold over 52 million records worldwide, and has the highest selling album ever in Japan with her debut, 1999's First Love. A record she set way back in 2001, when Distance gained the highest first week sales of an album in a single territory worldwide, was only broken last week with Adele's major 25 rollout. But she's left fans hungry for more after announcing an extended hiatus back in 2010, an unprecedented move for an artist of her calibre.
But if what's being said is true, all that is about to change at the head of next year. According to an unconfirmed report from Sports Hochi, a popular Japanese newspaper, Utada is set to release her ninth studio album - presumably in Japanese - in spring of next year.
Furthermore, they claim that a promotional strategy has already been planned for the album, with one song from the record being used as the theme song for a Japanese TV drama and another being used in a news program.
A comeback from Hikki certainly wouldn't be unexpected. Back in July, the 'Come Back To Me' singer revealed that she had been working on a new album for the past nine months. Her father and manager has also alluded constantly to a new release in the form of a soundtrack single for next year's Kingdom Hearts III, making it the third theme song for the series that Utada has composed after 'Simple and Clean' and 'Sanctuary'.
If and when it's released, Utada's new album will be her first since greatest hits compilation Single Collection Vol. 2 in 2010, which went double platinum, and her first musical release since soundtrack single 'Sakura Nagashi' was released in 2013. While she briefly came out of retirement to host a radio show, KUMA Power Hour, back in 2013, communication since then has been limited to ocassional blog posts and Twitter updates.
If nothing else, Utada certainly has the inspiration to pen a stellar album. Since her retirement five years ago, the popstar has faced the loss of her mother to suicide in 2013, traversed through Europe on a soul-searching journey which involved meeting Skrillex, moved to Italy to marry her notoriously secretive Italian boyfriend, and given birth to a baby boy in July of this year. Matched with her endlessly poetic lyrics and vast span of references that fuse both western and eastern worlds, we may just have the ingredients for another perfect album from Hikki, like 2006's Exodus.
What are you expecting from Utada's new album? Do you think she'll be able to match the brilliance of her previous success? Let us know your thoughts down below!