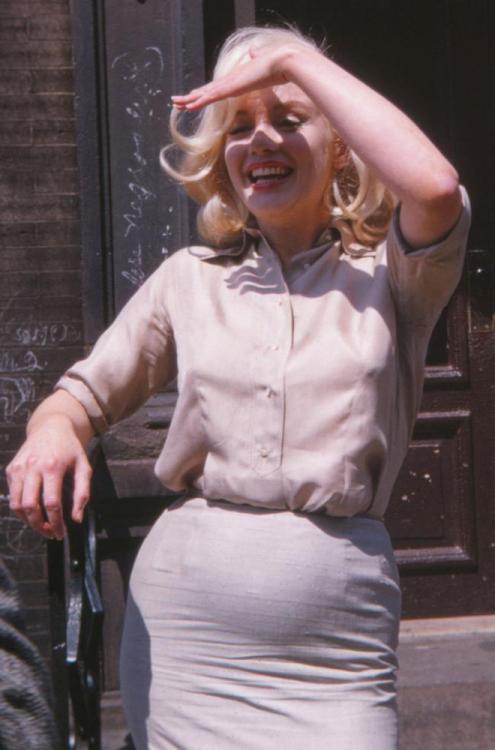 A new set of photographs purporting to expose the "secret" life of screen siren Marilyn Monroe have been revealed today.
The newly released portraits of the elusive actress were prized possessions of her onetime friend and confidante Frieda Hull, a member of the so-called "Monroe Six" - a group of friends based in New York who followed the actress around the world to take personal photographs of her. After a while, Monroe recognised the group and struck up a close friendship with each member.
The set of photographs in question were taken on the 8th of July, 1960 just outside Fox Studios in New York where Monroe was filming her iconic film, The Misfits. Hull had kept the photographs, which she allegedly called "the pregnancy slides", hidden from the public before she died of natural causes in 2014 at age 83. They were sold at an auction in Julien's Auctions Hollywood in November for a meagre $2911, but only released to the public today.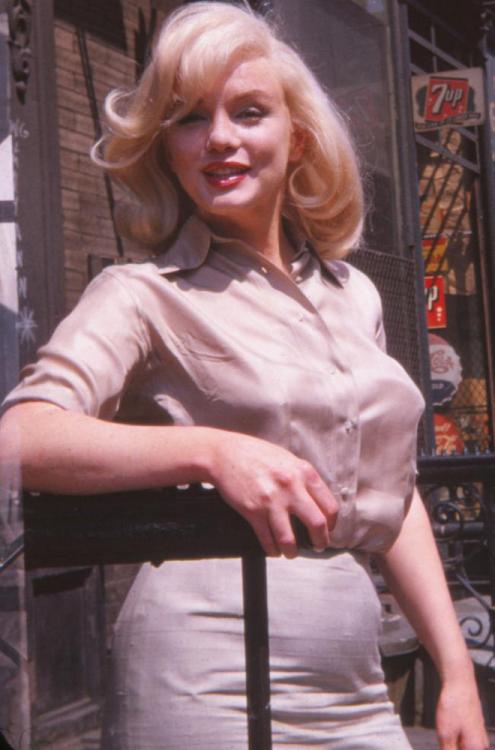 According to buyer Tony Michaels, who was a longtime friend and next door neighbour of the photographer Hull, the images took pride of place in her catalogue. "Frieda was very proud of those slides and she was very proud to keep them a secret until the day she died. But she told me the story behind them that Marilyn got pregnant by Yves Montand."
He went on to confirm, "It wasn't a guess or a presumption; it was something she knew for sure, she was very close to Marilyn. As far as she was concerned Marilyn was pregnant in the summer of 1960 and the slides prove it."
The news may come as a surprise to fans who recall that Monroe was at the time married not to Montand but to playwright Arthur Miller. Marilyn had met Italian-French heartthrob Montant on the set of Lets Make Love, and was rumoured to have had an affair with the married actor for quite some time, with his once wife Simone Signoret once saying, "If Marilyn is in love with my husband it proves she has good taste, for I am in love with him too."
Monroe completed filming The Misfits in 1961, and divorced Miller soon after. Reportedly, she spent ten days in hospital during the shooting of the film for a severe mental breakdown stemming from a miscarriage. Her death a year later has been the source of intense speculation from fans, conspiracy theorists and even the FBI for decades after.
In the photos, Marilyn Monroe looks her vivacious, curvaceous self as she flashes her signature smile to the camera. She leans against a metal banister dressed in a pastel pink shirt and grey pencil skirt, her apparent baby bump pressing clearly against her outfit as she grins widely. In that one moment, at least, Monroe appears blissfully unaware of any troubles that she would face over the next two years.