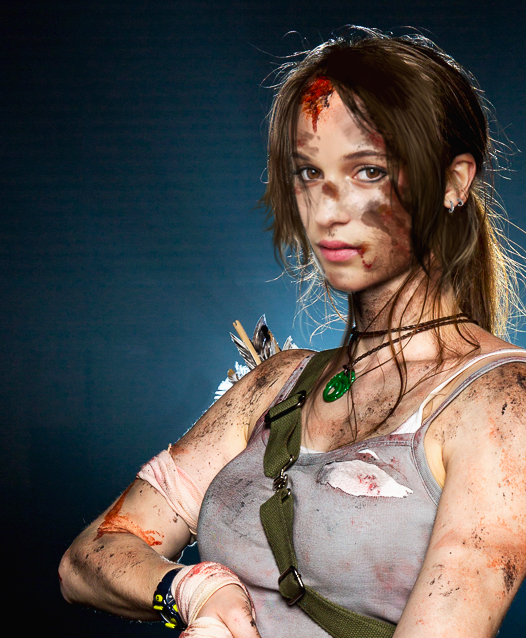 After years of delays and endless searching, Hollywood has finally found the woman talented enough to fill out Lara Croft's hefty singlet!
Following over seven years of deliberation, Warner Bros. and MGM have finally settled on OSCAR winner and last year's breakthrough star Alicia Vikander as the one for the role. Vikander, who rose to prominence in her roles last year in Ex Machina, The Man From U.N.C.L.E. and The Danish Girl, beat out fan favourite and the biggest contender for the role, Star Wars' Daisy Ridley. According to Variety, though, Vikander was always the studio's top choice, and they were simply waiting on a new draft of the script before confirming her for the role.
Confirmed alongside Vikander was director Roar Uthaug, who has previously only directed films released in his native Norway. According to Uthaug, the film will discard the universe established in Angelina Jolie's two-film series in order to reboot the character in the vein of Square Enix's latest two series of games. Like the character in those games, Vikander's Croft is intended to feel "like a real human being."
A third Tomb Raider film was put into production as soon as the last one, Tomb Raider: The Cradle of Life was released in 2003. Originally, a third film featuring Jolie was set to be released, but was cancelled when the actress expressed no desire to continue with the franchise. After Jolie officially dropped out of the role, rumours of a third adaptation started circling in 2007, and were officially confirmed in 2009 with Megan Fox considered for the lead role. After Fox, Olivia Wilde and (oddly) Kristen Stewart turned the film down, Jennifer Love Hewitt, Peyton List, Nina Dobrev, Jaimie Alexander, Lyndsy Fonseca, Hayley Atwell, Kaya Scodelario and Sharni Vinson were all looked at as well, before the film was delayed even further. Last year, a new script was completed and Vikander, Ridley, Cara Delevigne, Emilia Clarke and Saoirse Ronan all vyed for the role, with Vikander ultimately successful.
Not content with just one action franchise, Vikander will have her plate full this year as she shoots not only Tomb Raider but also the upcoming fifth Bourne movie, co-starring original lead actor Matt Damon.
What do you think of your new Lara Croft? Are you interested to see what Vikander can do, or would you prefer to see Angelina return in the role? Let us know your thoughts after the jump!