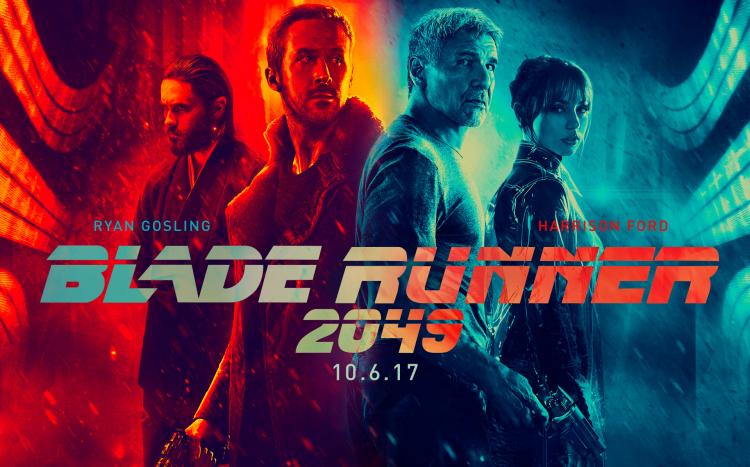 Blade Runner 2049 is the latest film from Denis Villeneuve, the French Canadian film director extraordinaire who made a splash last year with one of the years best, Arrival. Following on from the events of 1982's Blade Runner, the film stars Ryan Gosling in the lead, with Harrison Ford an supporting role in the third act; and Ana de Armas, Sylvia Hoek, Robin Wright, Mackenzie Davis, Carla Juri, Dave Bautista and Jared Leto rounding out the ensemble cast.
Going into this film I had very little idea what it was about, which is probably a good thing. Trying to summarise this two and a half hour spectacular into a by-line doesn't turn out very well, and would probably lead to something like, "Ryan Reynolds questions his humanity while robots play dress up", or "Harrison Ford returns as a maybe robot, this time with a maybe successor". Part of my lack of knowledge definitely has to with the filmmakers decision to not reveal too much of the plot, which is as it should be: the original film's cult status was due to its ambiguity, especially as to whether or not Deckard is a replicant.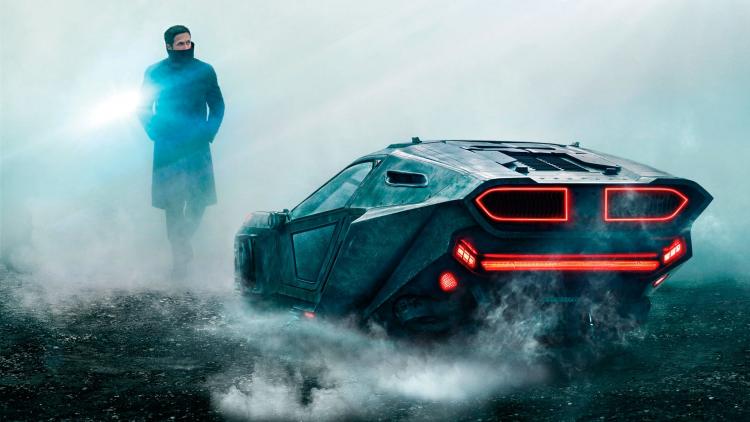 For those interested you can check out more full summaries online, but for the purpose of this review all you'll need to know is that 2049 takes place thirty years after the events of the original, with Gosling as K taking on the role of "blade runner" that was previously held by Ford's Deckard. Blade runners are agents solicited by the police to take down "replicants", artificially designed robots that have over time become indistinguishable from real humans and who now pose threat to society. Also of note is the fact that the world's climate is in total disarray, with most of the earth's resources toxic in one way or another; and that because of this, many more humans have escaped to "off world" colonies on other planets since the events of the original film.
Speaking of the original film, it's definitely a must-watch regardless of if you're interested in the sequel or not. Watching the sequel without knowledge of the original will still make total sense, but you'll be missing out on a lot of the visual allusions and easter eggs that you'd find interesting with a knowledge of the original film's plot. I haven't seen it in a while, which means that some of this film's intricacies were lost on me compared to others I saw it with, but I still picked up the meaning of origami unicorns and certain musical cues which I definitely wouldn't have without seeing the original.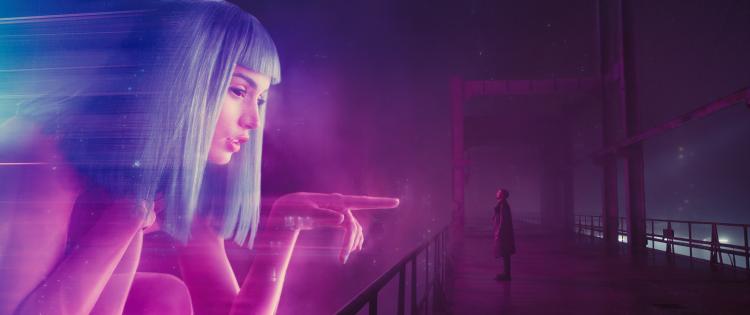 With all that said, it's worth noting that the film's focus definitely isn't on it's plot alone. The main story itself is passably interesting, and features a major twist around halfway through which will alter your perception of its predictability; and there's a lot of fascinating sub-plots that don't do much to progress the storyline but which are interesting enough on their own that it doesn't really matter. The characters are equally fascinating, thanks in large part to their expert cast, many of whom are relative unknowns. Females play a particularly large part, from the villanious Luv (Sylvia Hoeks) whose job it is to track down K, and who at one point launches missiles at her enemies through virtual reality glasses while simultaneously getting a holographic manicure from one of her workers; to Joi (Ana de Armas), K's entirely holographic virtual girlfriend who becomes a surprisingly loveable ally; and Lt. Joshi (Robin Wright), the hardened human detective with questionable morals. Gosling and Ford, for their part, put in performances of the calibre you'd expect from each of them, even if they don't necessarily reinvent the wheel.
But overall, the film is best digested as an "experience", with the plot only making up part of its beauty. The original Blade Runner featured groundbreaking visuals, and this one continues the trend with a brilliantly realised aesthetic that's just as important to focus on as the plot. From a fallen and overgrown Las Vegas shrouded with the remnants of collapsed erotica statues, to the modernist pyramid of a headquarters that Wallace Corporation uses as their base, to the neon lit alleyways that populated the first film, every scene presents a beautifully stylised noir version of the future that could be paused at any frame to reveal an artwork fit for MoMA. The costuming is equally beautiful, especially when it comes to Joi, who flits between wigs and costumes at will depending on her mood; and Niander Wallace (Jared Leto), the cybernetically enhanced leader of the Wallace Corporation who rocks funky eyes and a USB reader on his neck.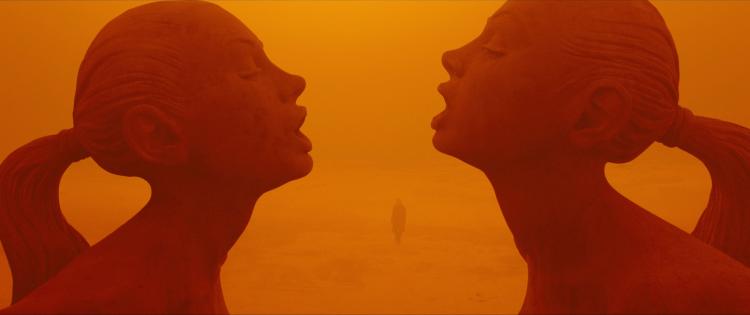 The music is equally effective, thanks to the combined efforts of Hans Zimmer and Benjamin Wallfisch. Zimmer's Inception-style tracks are easily spotted, as well as some soundscapes that evoke Ridley Scott's other masterpiece, Alien. They might not be the kind of song you could listen to outside of the fourth wall, but they do an excellent job at building tension, especially during some of the films more action-oriented scenes. Keep an eye out for J and Deckard facing off against each other to the tune of Elvis Presley's 'Can't Help Falling in Love'.
Overall, the film brings up just as many questions as it answers, some of which may be answered in a sequel. There's definitely allusions to much, much larger incidents occurring in the Blade Runner universe, particularly amongst sex working double agent Mariette (Mackenzie Davis), and the one-eyed rebellion leader Freysa (Hiam Abbass); and Villeneuve has done such a spectacular job at building the world that I would happily spend another three hours inside it any day of the week. The only thing left now is for it to find its audience; at last check, the film was already being called out as a "box office bomb", which is a lot less than the film's talented director and cast deserve. But even if these questions go unanswered, as many in the original film did, Blade Runner 2049 can rest easy knowing that it has excelled not only as a much-anticipated sequel, but as a brilliantly realised standalone film. We can't wait to see what Villeneuve has up his sleeve next.