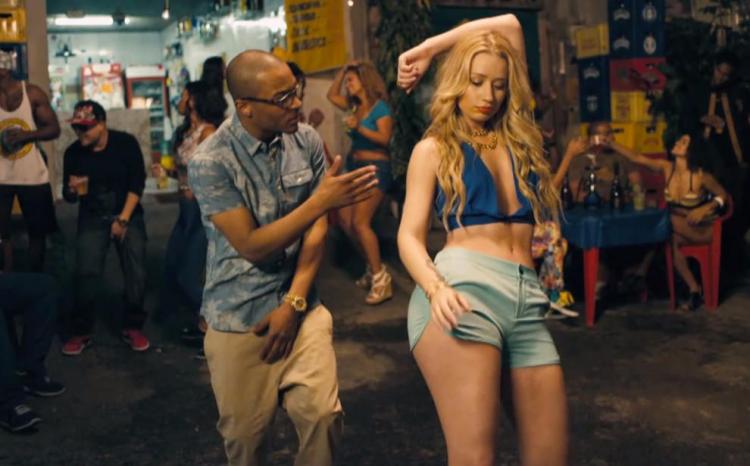 It's been a bad year for Iggy Azalea, and judging by comments made by her label-runner and friend T.I., things aren't going to get better any time soon.
Months after a poorly-recieved collaborative single with pop icon Britney Spears ('Pretty Girs' was promised to be a hit but ended up only making it to #29 on the charts), a cancelled headlining tour and ongoing accusations of racism and homophobia, Azalea has now been shunned by former mentor and inspiration T.I.
In a recent interview with radio station Hot 97, the 'Live Your Life' rapper stated that his relationship with Azalea "took a bit of a rest stop", with the nucleus of the argument being shady comments she posted on Twitter about hip-hop icon Q-Tip.
"After the Q-Tip thing… After I kind of had smoothed it over, like okay, 'What is really meant to be said here is…' After it was cool, everything was cool, and then they kind of came back and undid what I had just [accomplished]," the rapper said. "Imma be all the way real, I'm a loyal partner. If I rock with you I'm gon' rock with you".
T.I. isn't completely dismissive of Iggy's struggles though, explaining that many of her troubles were the result of bearing the brunt of people's "pent-up aggression" regarding her cultural outsiderness.
"Any human being anywhere is going to have a hard time...It's very difficult to be the new kid and to be the butt of the jokes and to be the direction of all the negativity. I really do feel that they [Iggy's team] just needed a little more time to adjust, which I feel they can do. They have the talent, they have the charisma."
What are your thoughts on T.I.'s comments? Was it professional for him to call out Iggy live on air, or should he have discussed it privately with her? Check out the full interview below and let us know what you think after the jump!