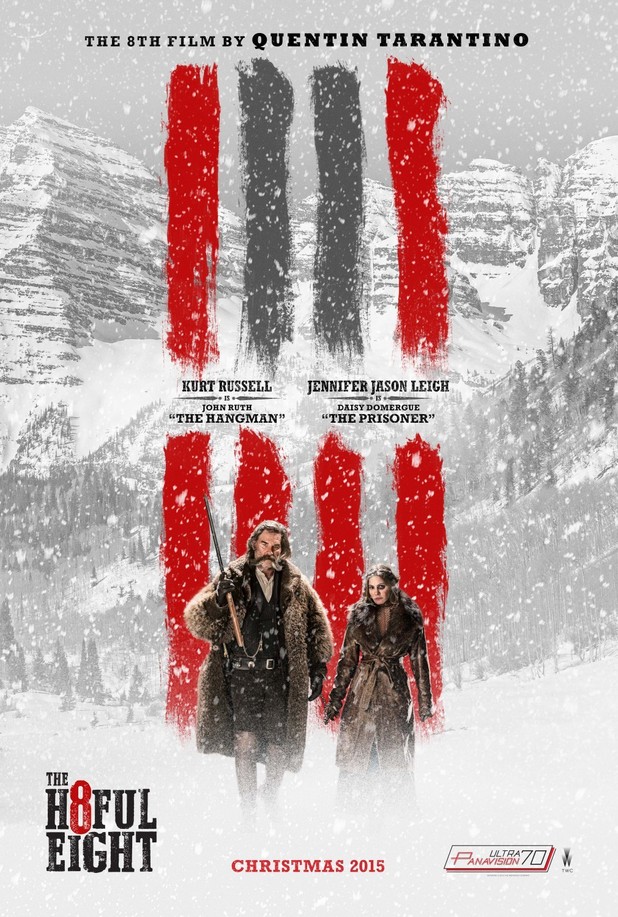 Quentin Tarantino's upcoming sure-to-be-masterpiece The Hateful Eight is only a few months away from it's release on December 25th, when it's being released as the newest family-friendly holiday classic, perfect for kids of all ages. With a recently released trailer making buzz online, Tarantino has decided to tease us again with a series of new posters inspired by the film, and featuring seven cast members from the main "octet" of characters.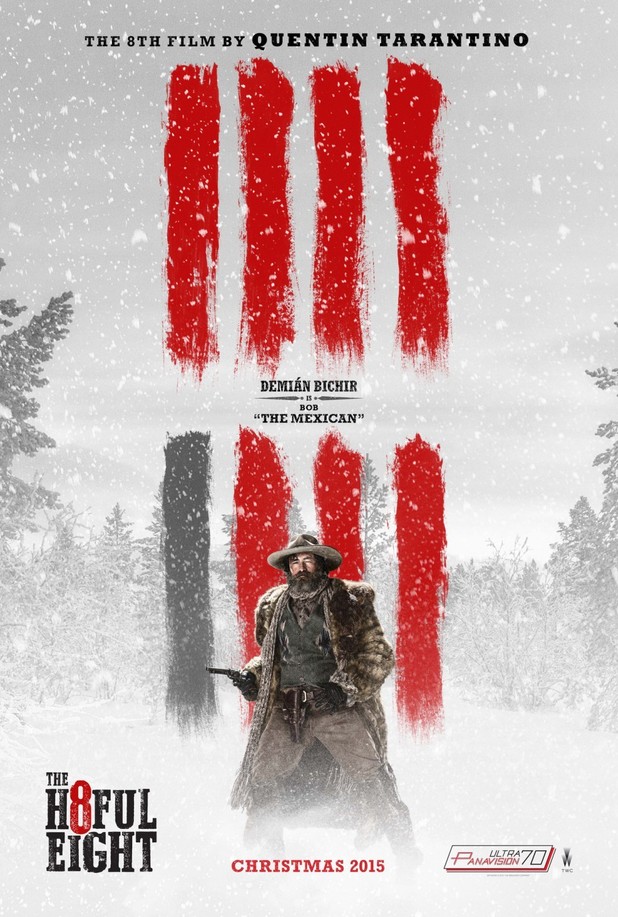 The posters boast of the films all star cast which features Kurt Russell as John Ruth, Jennifer Jason Leigh as Daisy Domergue, Walton Goggins as Chris Mannix, Demián Bichir as Bob, Tim Roth as Oswaldo Mobray, Michael Madsen as Joe Gage, and Bruce Dern as General Sanford Smithers. Notably absent is Samuel L. Jackson as Major Marquis Warren, who judging by his brief appearance in the trailer is already being set up as a fan favourite.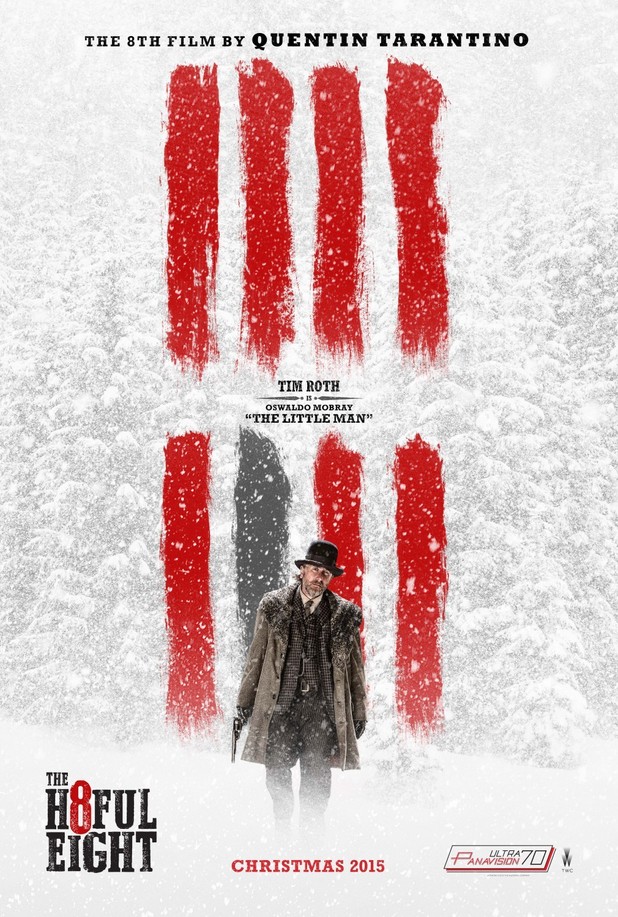 When it comes to design, the poster are classic Tarantino, with a smattering of heavy, atmospheric snow offsetting the vivid red Asian-inspired strikes behind each character dictating which of the core eight characters they are. Kurt Russell and Jennifer Jason Leigh's characters are the only two to share a single poster, hinting towards a possible intimacy between the two.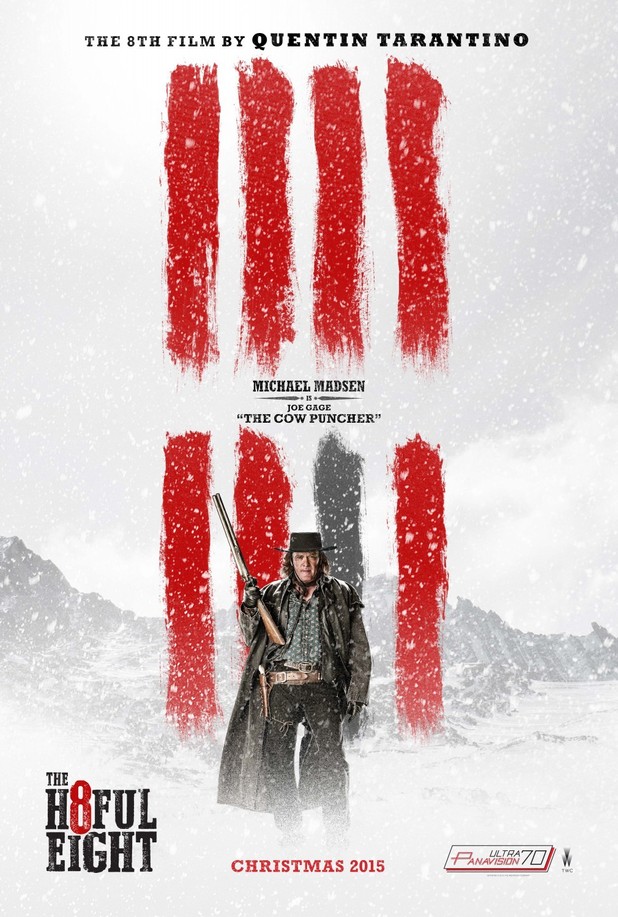 What are your thoughts on the films posters? Do they inspire you to go and see the movie, or are they just more of the same from Tarantino? Let us know what you think in the comments below!