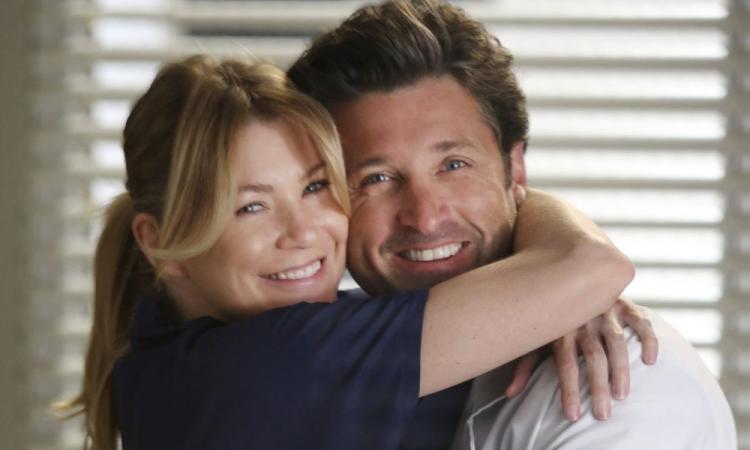 Between seemingly endless streams of sexual assault accusations and ongoing discussions of female representation, gender equality is the hot topic in Hollywood at the moment. And it's just gotten even hotter now that Ellen Pompeo (aka Meredith Grey) has put her two cents into the conversation regarding equal pay, revealing that even at the height of popularity for Grey's Anatomy, she still didn't make as much money as her male co-star Patrick Dempsey (aka Derrick Shepard).
Speaking to The Hollywood Reporter, Pompeo stated, "For me, Patrick [Dempsey] leaving the show [in 2015] was a defining moment, deal-wise. They could always use him as leverage against me — "We don't need you; we have Patrick" — which they did for years. I don't know if they also did that to him, because he and I never discussed our deals. There were many times where I reached out about joining together to negotiate, but he was never interested in that."
She went to one say, "At one point, I asked for $5,000 more than him just on principle, because the show is Grey's Anatomy and I'm Meredith Grey. They wouldn't give it to me. And I could have walked away, so why didn't I? It's my show; I'm the number one. I'm sure I felt what a lot of these other actresses feel: Why should I walk away from a great part because of a guy? You feel conflicted but then you figure, 'I'm not going to let a guy drive me out of my own house.'"
Pompeo's statements come after it was revealed last year that she will soon become the highest paid woman on television, earning more than $20 million a year for a 24 episode season. We've done the math: that's $575 000 per episode. On top of that, Pompeo will also earn a seven figure signing bonus and equity points on the series, which is speculated to bring in another $6 - $7 million. That's more dollar bills than many of us will see in our lives.
And as for how she achieved her new salary? "Decide what you think you're worth and then ask for what you think you're worth," she recounts being told by show creator Shonda Rhimes. "Nobody's just going to give it to you."