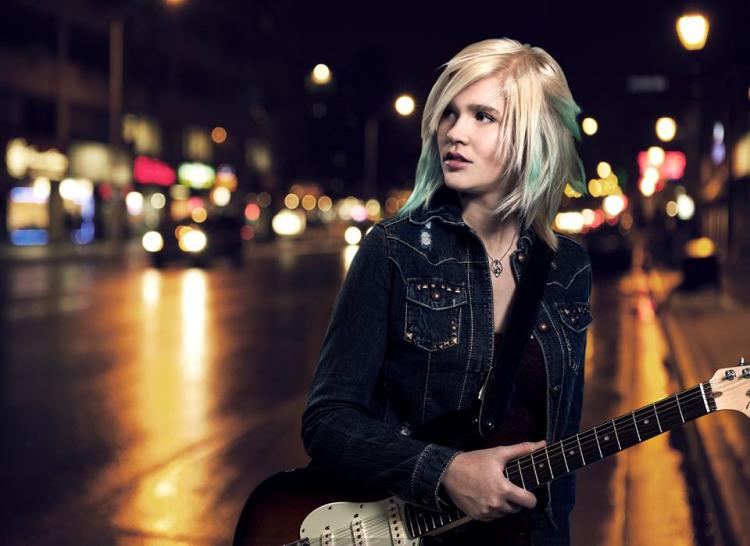 There's an old conflict that's been raging in the music scene like two kids at a Rolling Stones concert, and that continues to burn bright to this day. It is that between a pre-destined fate and an autonomous aspiration - between natural talent and damn hard work. It's not difficult to find artists with little of the first trying, and failing to make it big by running themselves down to the ground - and even more common is those artists who rely solely on their natural gifts, but fail to cultivate them in an interesting, unique way. But it's rare to find the musician whose natural talent is merely a supplement to their incredible drive, passion and energy - who possesses both of these qualities in droves and yet whose insatiable desire for self-improvement keeps them running nonetheless.
The world may just have found that artist, for the first time in years, in Kira Longeuay. It's been a few years since a young Kira, fresh out of her Ontario high school, decided to make the leap out of the nine to five job the world had planned for her and explore music as a professional career - but her love affair with the art started at a much younger age. After longstanding obsessions with legends such as Kurt Cobain, The Foo Fighters, and City and Colour, Kira took her career into her own hands when she learned how to play guitar entirely by herself. Following pitch perfect renditions of the artists she looked up to so much, Kira discovered that merely emulating these icons wasn't enough - she had to have more, and express herself in an entirely new way. And so it was that while other kids were idly doodling endless spirals in the margins of their schoolbooks, Kira was obsessively jotting down lyrics for her latest song; or figuring out the chords for a particularly difficult bridge. Inspired by the names that meant so much to her during her late night listens, Kira developed a sound that simultaneously honours them while offering audiences something entirely fresh and unique - an indie/hard rock hybrid which allowed her to easily make a name for herself throughout high school.
It wasn't until after high school, however, that Kira's career really started to take off. Attending Ontario's prestigious Fanshawe College, Kira's musically inclined course allowed her to excel in both her guitar and vocal skills - and the dreams she'd had since she was a child started to slowly spring to life. With regular shows at local Ontario hotspots The Roxbury and Norma Jean's, as well as interviews, performances and streams on local radio shows, the songstress began to build up a small but dedicated fanbase around her who was only too happy to spread the word about her burgeoning success. With the release of her official debut single, 'Do Or Die', Kira's fanbase only expanded to include a variety of online commentators and blogs who all started to pick up on the Canadian making waves internationally.
With sessions lined up throughout the rest of the year, Kira's album is currently set for release in mid-2015, after which she can be expected to continue embarking on her true passion of touring. After that, who knows? By fusing the natural talent she showed at a young age through her self-taught guitar and vocal skills, and the external forces of prestigious and highly regarded music establishments and producers, Kira's already proven to the world that she has the talent and the passion to make it big in a competitive industry. We get the feeling that this 20-something year old can take on just about anything she puts her mind to.
Check out Kira's Soundcloud page here.