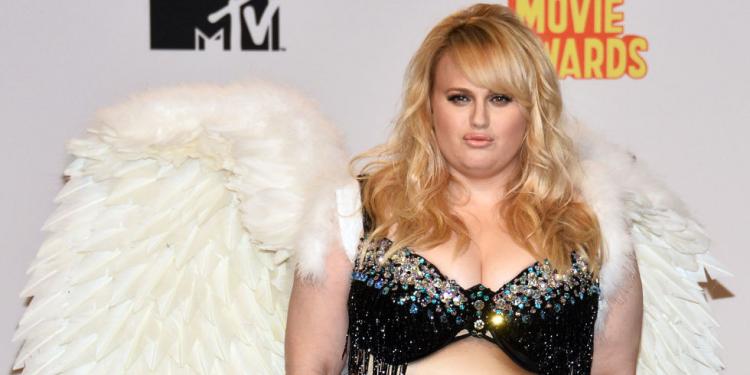 Rebel Wilson has revealed today that she was offered the chance to work with the youngest two members of the Kardashian Klan, but turned it down.
Speaking to Australia's Kyle & Jackie O on their radio station earlier today, the Pitch Perfect star revealed that she was asked by MTV to present an award at their annual Video Music Awards ceremony alongside Kendall and Kylie, but turned it down due to her dislike of the family.
"I was asked to present at the latest VMAs with Kendall and Kylie and said no," Rebel stated while live on air. "I said I'd do it myself. What they stand for is totally against what I stand for."
But Wilson wasn't happy to stop at dragging the Jenner sisters, going on to discredit Kim's rise to popularity.
"They seem a bit superficial and their careers aren't really based on talent," she said. "I know they're super popular, but I'm all about personality and working hard to get to where I am. How Kim Kardashian got famous from the sex tape and I just went to acting school and worked really hard."
Kind of ironic for a woman who's based her entire career on her weight and a scandal where she lied about her age, right?
What do you think about Wilson's comments? Should we commend her for taking the moral highground, or is the woman famous for popularising 'Fat Amy' on the list of 2013 baby names hypocritical for dissing the Kardashian sisters?
Let us know in the comments down below!