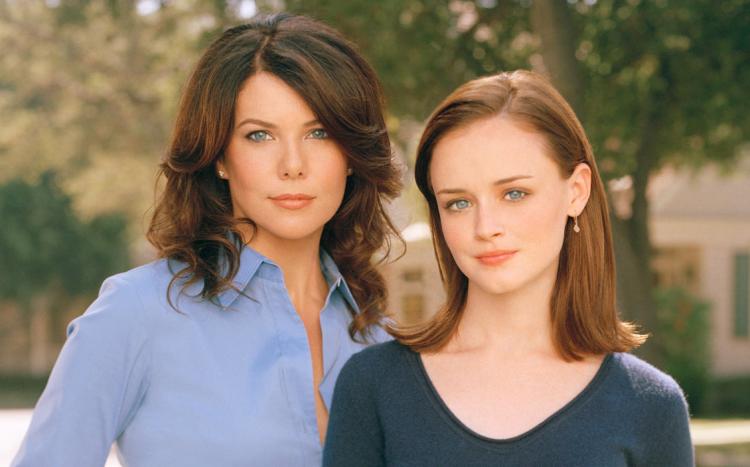 It's a happy day for Gilmore Girl fans around the world today, after news that the cult hit TV show would be revived for a new four-part series to air later this year!
In typical 21st century fashion, Netflix confirmed the new season in an Instagram post last Friday, where they said:
Tentatively referred to as Gilmore Girls: Seasons, the four part mini-series is set to start filming tomorrow (!) on February the 2nd, with veteran cast members Amy Sherman-Palladino and Daniel Palladino returning as writers and directors. Back on board for roles in the show are original stars Lauren Graham, Alexis Bledel, Scott Patterson, Kelly Bishop, Sean Gunn, Keiko Agena and Yanic Truesdale. Judging by this season's sub-title, it seems as though there will be one episode released to correlate with each season of the year.
Gilmore Girls originally ran from 2000 - 2006 on The WB, before moving to The CW for it's seventh season in 2007. During it's run, the show aired to high critical acclaim, placing at #32 on Entertainment Weekly's "New TV Classics" list, and ranking on Time Magazine's 'All-TIME 100 TV Shows'. However, it came to a bitter end in 2007 when contract disputes with Sherman-Palladino and Palladino soured. While talk of a new series or even a film had been considered since the series cancellation, it apparently took some time for Netflix to make deals with Warner Bros., the original producers of the show.
This isn't the first high-profile revival Netflix has worked on - in fact, part of their success has been attributed to their recreations of cult TV shows. The Netflix-run fourth season of Arrested Development ran to critical acclaim in 2013, with another series apparently on the way; while their spin-off of Full House, appropriately titled Fuller House, is scheduled to air later this year.
What are your thoughts on the Gilmore Girls revival? Will you be happy to return to Stars Hollow? Let us know in the comments section below!