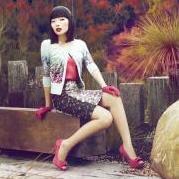 ---
Similar Content

By

DockDock

DAmi Im interview Justin Timberlake ,about the new dreamwork movie "Trolls" where Dami is part of that movie too playing a character! on the oz version.!  as troll Grandma Rosiepuff. The interview was about the Trolls movie but then went into EUROVISION TOO! and nice comment to Dami! watch here:


By

DockDock

Dami Im was today singing Fighting For Love, live on Sunrise i think this was better than x the x factor performance... she looks relaxed, nice, she changed some high notes pretty cool! and the lyrics are right!! i don't think these performance at 8 a.m help to sell #27 to #25 iTunes anyway still good   


By

DockDock

 Dami Im will be on this musical theater playing the role of "Teen Angel" was a male always but for the first time is going to be a female! Dami is going to Slay i hope this open doors for TV #praying... this is for APRIL 2017 more info : 
Please login or register to see this link.