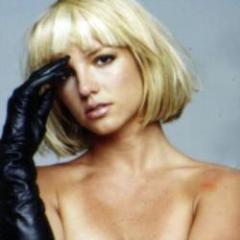 ---
Similar Content

By

Skinny Legend

Over the course of her sixteen year career, Rihanna certainly hasn't had any trouble making hits. Named by Spotify and Apple as the most streamed female artist of all time, Rih's also earned herself 31 top ten singles on the Billboard Hot 100. Furthermore, five of her songs - 'Umbrella', 'We Found Love', 'Stay', 'Work' and Eminem collaboration 'Love The Way You Lie' - rank among the world's best selling songs of all time.
Her distinct vocals, trend-setting sounds and high-profile romances also make her a songwriter's dream, with many artists imagining her voice layered over the top of their latest works. Sadly, as is true for most artists who rely on others for their songwriting, Rih is unable to record each and every track she's sent, and there's a large selection of songs she's turned down which have gone on to be hits at the hands of other artists. Some of these songs were given to newer artists inspired by her, such as Selena Gomez; while yet others reverted back to their original owners, such as Sia. Regardless, it's fascinating to imagine what these songs would sound like if they'd been sung by Rih, and just how many more millions of dollars she could be raking in if she'd accepted them.
1. Selena Gomez - Come & Get It
Ester Dean and Stargate are the dream team of musicians behind a number of Rihanna's dancehall-tinged hits, from 'What's My Name' to 'Rude Boy' - and if they'd had their way, they could have given her another one. Selena Gomez's 'Come & Get It' was submitted for Rih's 2011 album Talk That Talk, but was left off the album possibly due to an over-abundance of up-tempo songs that were already present. While Rihanna's islander vibe would have worked perfectly on 'Come & Get It', we're glad this one went to Selena - after all, without this track she may have been stuck permanently in Disney purgatory, and never have started recording the more adult music we all know and love today.
2. Selena Gomez - Same Old Love
Charli XCX was working overtime for Rihanna in 2015, when she was writing songs for both ANTI and the Rihanna-helmed Dreamworks film Home. While none of their collaborations ended up on either project (although Charli did land one of her own songs, 'Red Balloon', a spot on the Home soundtrack), Rihanna did record at least one Charli co-write - 'Same Old Love'. Rih first teased the song in June of 2014 on Twitter, over a year before the public even know it existed.
It wasn't until Selena released her version as a single in September of 2015 that fans put the pieces together and deduced that Rihanna had recorded her own version of the song, a theory confirmed in 2018 when a snippet of her version leaked online. While Rih would have done a good job on the track, we understand why she scrapped her version - the song's catchy hook and poppy vibe would have sounded completely out of place on 2016's ANTI.
3. Miley Cyrus - We Can't Stop
Selena isn't the only ex-Disney star to swoop in one of Rihanna's rejects. Production duo Rock City had originally written their song 'We Can't Stop' with Rihanna in mind, but they decided against offering it to her after hearing her change in musical direction that began with 'Diamonds'. Feeling that "this could be somebody's first single", the group instead offered the song to record producer Mike Will Made It, who passed it onto Cyrus. While Miley's version of the song is a certified bop and exactly what she needed to release at that point in her career, we can't imagine the song fitting into Rihanna's more introspective Unapologetic album, and we're actually glad she never released this one.
4. The Chainsmokers - Don't Let Me Down (Feat. Daya)
Everyone's least favourite production duo The Chainsmokers have barely been heard from since their chart-topper 'Closer', but they did have a minor hit with 2016's 'Don't Let Me Down'. The final version of the song ended up featuring then 17 year old singer Daya, but before they called her the group had already reached out to Rihanna for some vocals. Her rejection of the song clearly left the duo feeling a little bitter: in an interview, the group's Alex Pall took the chance to throw some shade when he said that he was happy to have Daya on the song "because young unknown artists have this hunger – they're willing to work really hard". We get the feeling Rihanna was already busy work, work, work, work, work, working on a real hit.
5. Usher - DJ Got Us Fallin' In Love (Feat. Pitbull)
Despite multiple collaborations with his off-siders such as Dr. Luke and Cirkut, Rihanna has never actually worked with pop music's GOAT producer Max Martin. Surprisingly, she turned down the chance back in 2010 when Martin sent 'DJ Got Us Fallin' in Love' in her direction as one of the over 200 songs which didn't make the cut for Loud. With some help from Pitbull, the song would later go on to become one of Usher's most successful singles, hitting the top ten in over fifteen countries while it competed with Rih's own collab with Eminem, 'Love The Way You Lie'. Although the song would have worked great in Rihanna's hands, we see why she rejected it; it serves essentially the same purpose as 'Only Girl (In The World)', which was the first song recorded for Loud and which was always intended to be the first single.
6. Drake - Find Your Love
Rihanna and Drake have had major success with the majority of their collaborations, from 'What's My Name' to 'Take Care' to 'Work' - but long before any of these tracks were released, a relatively unknown Drake was already pitching some of his first hits to Rihanna. 'Find Your Love', the second single from Drake's debut album, was originally pitched to Rihanna due to Drake's belief that the song was "extremely vulnerable". "It's actually a huge risk," he would later state. "It almost feels like the song should be performed by a woman. I'm just hoping that men really hear the song and they're honest with themselves. I know a lot of men feel that way." Ultimately, the risk paid off for Drake who had a hit with the song, and whose own vulnerability and sensitivity would later go on to become a point of distinction and mockery in later years.
7. Rita Ora - R.I.P.
Rita Ora has been compared to Rihanna again and again over the course of her career, and it's not hard to see why. With her ethnic beauty, emotive vocals, and career trajectory from Roc Nation-approved R&B to Calvin Harris produced pop, it would be easy to think of Ora as Europe's own answer to the Bajan beauty. It's a comparison made even stronger by the fact that Rita's breakthrough single, 'R.I.P.', was initially written for Rihanna. 'R.I.P.' was another Drake-penned track that originally appeared on his The Gift Without a Curse mixtape with the name 'I'm Ready For You'. Ora's version retained the Nneka and Chase & Status sample of Drake's original song while adding a fresh coat of production paint courtesy of frequent Rihanna collaborators Stargate. Although we're sure that Rih could slay this track, it's a testament to Rita's talent that we can't imagine anyone performing it as well as she does, and we're glad that she got the chance to shine with such a bop for her first release.
8. Justin Bieber - Love Yourself
'Love Yourself' was a hit for Justin Bieber in 2015, but the track had a long journey to the #1 spot on the Billboard Hot 100. It was originally written by Ed Sheeran for his album ÷, and back then it had a very different, R-rated chorus of "If you like the way you look that much/Baby, you should go and fuck yourself". Realising that he didn't have the "swag" to pull off such a line, Sheeran initially considered pitching the song to Rih. "Rihanna could get away with saying 'you should go and f--k yourself,' in my mind anyway," he would later state.
Ed never got around to sending the song Rihanna's way, but when talking to Bieber near the end of his recording for Purpose he realised that Justin would be able to pull off a more G-rated version. "It kind of came at a zeitgeist time for his career, where he had fallen out of grace with the public, and he had this comeback song that was quite grown up," he would later say. Although there's no guarantee Rih would have recorded the song, it would definitely be interesting to see what she could do with the track. Some of her more interesting songs have experimented with acoustic instruments, such as 'FourFiveSeconds' and 'Stay', and 'Love Yourself' (or 'Fuck Yourself') would definitely have been a nice addition to that series.
9. Ed Sheeran - Shape of You
Rihanna must be running through Ed Sheeran's mind a lot, because 'Love Yourself' wasn't the only song he wrote with her in mind. Ed's own hit 'Shape of You' was initially conceived as a duet between Rih and the UK band Rudimental, but a combination of his record label head persuading him to keep the song for himself and his own personalised lyrics made him rethink the decision. "We were writing this song and I was like 'this would really work for Rihanna,'" he would explain later. "And then I started singing lyrics like 'putting Van the Man on the jukebox' and I was like 'well she's not really going to sing that, is she?' And then we sort of decided halfway through that we were just going to make it for me." Although the song's tropical flair would have suited Rihanna well, there's something distinctly masculine about the lyrics of loving someone's body which we just can't imagine her singing. Then again, who is Rihanna to let something like gender stop her?
10. Sia - Cheap Thrills
Upon it's release, 'Shape of You' was compared unfavourably to another tropically-minded song which had been released months earlier: Sia's 'Cheap Thrills'. Like all of the other songs on her This Is Acting album, 'Cheap Thrills' was a song that Sia had originally written for another artist before reclaiming it for herself, and in this case it was once again Rihanna who had turned down the track. Ultimately, this ended up being for the better: the super-poppy 'Cheap Thrills' wouldn't have worked at all on ANTI, but it did go on to become Sia's first #1 in the US and probably paid for her fifth vacation home.
11. Sia - Alive
'Alive' was another This Is Acting cut that had been intended for multiple artists before it's release. Sia co-wrote the song with Adele "in Adele's perspective" for her album 25, but the song was rejected from the album at the last minute. "I said to [Adele], 'Do you mind if I pitch it to, let's say, Rihanna?'", Sia would later recount. "She said, 'Yeah, but can you take my vocal off it because I don't want my vocal floating around out there on a demo?'" Sia ultimately recorded her own take on the song to pitch to Rihanna, where it was rejected for a second time. Despite this, Sia's collaborators encouraged her to keep the song for herself. "Everybody in my life was like, 'You can't give this away to anybody'," she explained, which inspired her to release the song as the first single from her own album. As far as 'Alive' goes, we can take it or leave it: Rihanna would probably have done as good a job as Adele or Sia did on the song, but there's nothing particularly special about the generic self-empowerment lyrics of the song, which is probably the reason why it stalled so low on the charts.
12. Sia - Reaper
'Reaper' was another This Is Acting album track, and the third song on the album that had originally been hand-crafted with Rihanna in mind. 'Reaper' was written by Sia and her frequent collaborator Jesse Shatkin alongside Kanye West and his team of 88-Keys and Dom $olo for ANTI - however, the track was scrapped when the album underwent a last-minute change in direction. 'Reaper' was for the version of ANTI pre-'Work' which also featured 'FourFiveSeconds', 'Bitch Better Have My Money' and 'American Oxygen', which existed back when Kanye was executive producing the album. After a falling out between him and Rih, she retooled the album without their collaborations, making it the hit record we know today. As for our thoughts on the song, Sia summed them up pretty nicely herself when she said, "I don't care about the song. I know in print that will look bad, but what I mean is I'm not emotionally attached to it. I thought it was a fun song. I think it's a good, fun song, but I didn't anticipate it being on the record." 'Reaper' is fun and catchy, but it seems like a throwaway track for Sia and more like something we'd expect from Rihanna's fifth album than her eighth.
13. Beyoncé - Pretty Hurts
'Pretty Hurts' is often regarded as the standout from Beyoncé's self-titled 2013 album, and even it's lead songwriter Sia considers it to be her "best song". As such, it makes some sense that the track was in demand by multiple musicians before Bey finally snagged it for herself. The track was originally written by Sia alongside producer Ammo on the same day as she recorded 'Titanium' for David Guetta in 2011, and as with 'Titanium' first dibs for the song went to Katy Perry. Somehow, Katy ended up missing the e-mail that 'Pretty Hurts' was attached to, and the track was instead passed onto Rihanna's team. Rihanna, who was at the time recording for Talk That Talk, showed interest in the song and placed it on hold; but after she failed to pay the track's fee for a whopping eight months, Sia continued to shop it around once more. 
While 'Pretty Hurts' remained in limbo, Beyoncé heard it and labelled it as "my song". She would later go on to state, "The second I heard the song, I'm like, 'I have to sing this song, I don't care how hard I have to fight for this song!'". Ultimately, she paid the fee to make the song hers and stole the track right out from under Rihanna's nose. Given that 'Pretty Hurts' originally had a very different composition from the version that Bey released, it's hard to say how Rihanna's vocals would have worked on the track; although given that the song is a statement on the beauty industrial complex, we can't imagine that her Fenty Beauty company would have gone on to great success after she recorded it.
14. Jordin Sparks - Battlefield
2009 was the year of Ryan Tedder, with the English-born songwriter penning hits for balladeers ranging from Beyoncé to Kelly Clarkson: and if things had played out differently, he may just have added Rihanna to that list. 'Battlefield', which was ultimately released by Jordin Sparks as the first single from her album of the same name, was initially written with the intention of pitching it to Christina Aguilera. After a demo was recorded it was then considered as a duet for Rihanna and Chris Brown, but after news of Brown's physical assault broke these plans were scrapped. Instead, Sparks went on to nab the song and turn it into a moderate success, with the song hitting #10 on the US charts.
15. Jessie J - Do It Like A Dude
Jessie J had success with writing on Miley Cyrus's 'Party In The U.S.A.', and it didn't take long before she tried to replicate the hit when she wrote 'Do It Like A Dude' for Rihanna. Jessie had Rihanna on the mind at the time due to the prominence of 'Rude Boy' on the radio, and she thought that the "tongue-in-cheek" and "empowering" nature of 'Dude' would be perfect for Rih to embody. After her completion of the song, Jessie sent it to both Rih's management and her own record label Island Records; and while she received no response from the former, an enthusiastic review from the latter encouraged her to release the song as her first single. Although Rih would have undoubtedly improved the song just by her very presence, we're kind of glad she didn't lend her vocals to this one; I'm pretty sure even Rihanna couldn't have saved this tryhard mess of a song.
16. Ariana Grande - Dangerous Woman
'Dangerous Woman' is a favourite among not only Ariana Grande fans, but also the popstar herself, who liked the track so much that she ended up scrapping her original lead single 'Focus' in it's favour and reworking her entire album to fit it's theme. Despite this, writers Johan Carlsson and Ross Golan had a very different artist in mind when they penned the song. Initially, the song was written with the intention of sending it to Carrie Underwood, who passed; and following this, it was also sent to Alicia Keys. Rihanna was third on the list of artists who were sent the song, and it was only after she rejected it that Grande got sloppy...fourths? While it would have been cool to hear Rih do her thing on this thumping mid-tempo, we're honestly more interested to hear what Carrie Underwood could have done with the song. She's never headed in such an R&B direction before, and it could definitely be an interesting change of pace for the country singer.
17. Major Lazer & DJ Snake - Lean On (Feat. MØ)
'Lean On' was one of the biggest songs of 2015, and one of the largest hits of the streaming era. Despite only peaking at #4 on the Billboard Hot 100, the song reached #1 in nine other countries, and went on to become the most streamed song of all time, as well as selling over 13 million copies worldwide. Surprisingly though, the track was offered to multiple artists who turned it down before it became the smash we know it as today. Major Lazer and MØ wrote the track together as a slower reggae song, pitching it to Nicki Minaj who turned it down. Later, they reworked the track into a more upbeat version with the help of DJ Snake, and went on to pitch this version to Rihanna. "I played her 'Lean On,'" Diplo would later recount. "She was like, 'I don't do house music.' I face-palmed so hard on that one." Weirdly enough though, despite the song's tropical influences, we think MØ is way more suited for the track than Rihanna would ever be. Ultimately, this track went to just the singer who needed it most.
18. Pitbull - Timber (Feat. Ke$ha)
Out of all of the songs that Rihanna turned down, this has to be the one we're most happy to see her let go of. Although Pitbull was always (unfortunately) intended to rap over the 'Timber' beat, he had initially wanted Rihanna to sing the chorus later made famous by Kesha. Fortunately, due to Rihanna's focus on her Shakira duet 'Can't Remember To Forget You', she was unable to find time to record vocals for the song. This was a positive thing for two reasons: one, because Rih didn't have to besmirch her good name by working with a rent-a-rapper like Pitbull; and two, because Kesha's southern roots and party girl image were perfect for the chorus of 'Timber', which gave her a greatly-needed hit at the perfect moment in time. We just wish she'd been given the chance to rap the verses herself.
Which of these songs would you most like to hear Rihanna's vocals on? Let us know in the comments down below!


By

Skinny Legend

2016 may have been marked by some as a year of loss, with notable celebrity deaths including David Bowie, Prince, George Michael, Carrie Fisher and Debbie Reynolds tarnishing the seasons for many; but at least in pop music it was a year of great success and activity, with major releases from some of our consistently brilliant pop girls (Britney Spears, Lady Gaga and Rihanna) and some unexpectedly stellar debuts from newer artists who weren't even a blip on our radar last year (Terror Jr, Kiiara and Dua Lipa) keeping us going through the tragedies that dotted the months. With so many great singles topping the charts this year, and even more coming to our attention through the blogospheres and Spotify, it was hard to cut down our list to just ten, an action which necessitated losing several well-loved bops from our ranking (although a part of me is glad I don't have to admit how many Justin Bieber songs I genuinely enjoyed this year). But after much careful consideration and weeks of rearranging, we've finally come up with our definite list of the best singles of 2016. It might be a little too late to play these at your New Years Eve celebrations, but they should still be good to tide you over until the wave of new releases hits us in February. Don't forget to let us know your own opinions regarding the years best tracks in the comments section below!
10. Tove Lo - Cool Girl
One of pop music's biggest dark horses, Tove Lo's unexpected breakthrough with 'Habits' seems to have instilled a possibly ill-advised sense of trust into the singer from her label. With one hit under her belt, Lo has managed to not only release a received and provocative sophomore album with Lady Wood, but also a short film which includes every song from the album and a slew of hit singles; all while Lady Gaga struggles to get funding for even one decent music video. But there's little to complain about when each of Lo's songs seem to be so meticulously planned and executed, as we noted once again with this years lead single 'Cool Girl'. An advancement from the sombre, moody beats of 'Habits', 'Cool Girl' aims for a snappy, sexy techno vibe with biting lyrics of "I'm a cool girl/Ice cold, I roll my eyes at you" to match. We're not quite sure how she manages to keep breaking into the mainstream with her unique, wacky brand of personalised pop and arthouse visuals, but if Tove Lo has more tracks like 'Cool Girl' in store for us then we're definitely in for the long haul.
9. Ariana Grande - Into You
Often referred to as 2016's most perfect pop single, Ariana Grande's 'Into You' owes much to it's cast of co-writers which includes the legendary Max Martin, Savan Kotecha, Ilya, Alex Kronlund and, of course, Grande herself, who seem to have crafted the song as a composite based off the best parts of other successful tracks. Beginning with a moody thump of beats before rising into a crescendo perfectly designed to show off Grande's pitch perfect vocals, 'Into You' is somewhat let down by a chorus which doesn't quit match the expectations set by it's verses, but all is saved with a climactic bridge and some meticulous ad-libs from the singer. Riding the dance-pop train that first started with Lady Gaga's 'Just Dance' back in 2008, 'Into You' hardly adds anything new to the pop genre like some of the other tracks on Grande's Dangerous Woman release, and the lyrics are as generic as can be. But like the guilty pleasures of Carly Rae Jepsen and Alexandra Stan before it, the song accomplishes everything it sets out to do and earns its place as a near-flawless single, a title aided by its raunchy music video and several high-profile performances. We're just surprised it didn't make it higher on the charts.
8. Skylar Grey - Come Up For Air
From the outside, it seems as though Skylar Grey has always fancied herself a rebel without a cause - an image she tried and failed to cultivate with her mess of hip-hop beats and trailer trash glam lyrics back in 2013s Don't Look Down. But what we didn't know is that when she stops trying so hard, as she did in this years single 'Come Up For Air'. there was an abundance of vulnerability and beauty to her on the inside which we had never before seen. Backed only by a sparse R&B beat produced by frequent collaborator Eminem, Skylar plays the role of a long-suffering lover who waits for her partner to "come up for air" from the scary seas of their depression. And her voice, when she doesn't strain it with belts or hide it behind the tones of their collaborators, conveys a beautiful vulnerability that's rarely found in pop music. Time will tell if Skylar's ever able to blow up on the charts as a solo artist, but if she continues the winning formula of ballads she's captured with 'Come Up For Air' and 'Coming Home', she's bound to find her niche no matter what.
7. Bonnie McKee - I Want It All
The incredibly talented Bonnie McKee has been searching for a hit ever since her debut album, Trouble, failed to make any impact on the charts back in 2004. Since then, the self-proclaimed "popstar in training" has done more than her fair share of self-education, penning hits for the likes of Britney Spears, Katy Perry and Kesha; but even with the commercially-minded bangers 'American Girl' and 'Sleepwalker', she's failed to nab the elusive #1 record she so desperately seeks. Yet even with her previous bops taken into consideration, Bonnie hasn't ever come closer to an iconic song than she did with this year's 'I Want It All', the third single from 2015's Bombastic EP. From the opening stomps of the 808 to the guitar riff which sounds like something right out of Michael Jackson's Thriller, 'I Want It All' trades the bubblegum pop of McKee's major label efforts for a 80s glamrock anthem which takes more than a few liberties with her tried and true pop formula. Unheard of in a McKee song, the track takes over a minute to finally hit on a hook worth humming too; but the slow burn is more than worth the payoff when the head-banging, fist-pumping chorus finally kicks in. And the 'Billie Jean' inspired music video, in which a pink haired Bonnie struts down a dark alley in a leather jacket and crotch pumps the leader of a gang, just makes the whole thing even better. After giving her ideas away to other popstars for so long, McKee's bravely reclaimed the sound she created; let's just hope it's not too late for her to make it big.
6. The Weeknd - Starboy (Feat. Daft Punk)
The Weeknd's lead single 'Starboy' from the album of the same name promised a revolution from the opening frames of its video. Set in an archetypal Hollywood Hills mansion adorned with posters and placades of the singer himself, the clip begins with a masked figure sitting across from The Weeknd, silhouetted by his trademark chicken hair; before the man in the mask abruptly strangles him and takes off his balaclava, revealing himself as a newer, better haired version of the man himself, who then goes on to smash up the rest of the mansion with a pink neon cross. It's an obvious metaphor but an effective one: and anything that replaces his chicken hair with a buzz cut and his slow R&B beats with some heavy 80s synths courtesy of Daft Punk is fine by us. 'Starboy' trades The Weeknd's usual cooing for a dark, urgent lament of LA materalism before slowing down for a sparse, eerie refrain of "Look what you've done/I'm a motherfuckin' starboy", implicating the audience in his own success and, by association, his sadness. It might not be the feel good song of the summer, but 'Starboy' was instrumental in pushing The Weeknd's sound forward from the now popular slow-pop genre he helped to develop which has infilitrated the mainstream in the last year, and remains one of the most interesting songs of the year.
5. Fifth Harmony - Work From Home (Feat. Ty Dolla $ign)
While they first hit the big time with their breakout single 'Worth It', Fifth Harmony (or H4RMONY as they're now unnofficially referred to by fans) really only came into their own this year with 'Work From Home'. Riding the wave of construction themed songs they started with 'Sledgehammer' which was continued by Miley's 'Wrecking Ball', the girls utilise their subject matter to its full shameless potential, working in lyrically genius lines such as "I know you're always on the night shift but I can't stand these nights alone". But it's not until that ridiculously catchy chorus, in which the girls chant "You don't gotta go to work/Let me body do the work/We can work from home" that the song makes its mark as a dancefloor banger. A moderately inoffensive verse from Ty Dolla $ign and a high-dance, high-budget music video in which the girls seductively stroke hammers and pour cement are just the cherries on top of this dessert. With 'Work From Home', Fifth Harmony have finally shed the good girl image they cultivated on The X Factor, and we can't wait to see what happens next.
4. David Bowie - Lazarus
The world was shaken this January when it was announced that David Bowie, one of the most iconic popstars of all time, had been found dead in his home of liver cancer: an event made even more shocking given the fact that the notoriously private Bowie had not even disclosed news of an illness to the public. And as with all celebrity deaths, Bowie's passing forced a reevaluation of his previous works, most notably his last recorded album Blackstar (which was released two days before his death on his 69th birthday) and his New York musical Lazarus (whose opening night was the last public event Bowie would attend in his lifetime). On the one hand, the fact that Bowie's recent work was getting the recognition it deserved was a godsend given that it was some of the best of his career: but on the other, it was a shame that it took his death for the public to appreciate his latest efforts. 'Lazarus', the third song on the album and the title track of the musical, is one of his best: written in the months leading up to Bowie's passing with longtime producer Tony Visconti, the song acts as a self-epitath for the funeral he never had which foreshadowed his impending death. "By the time I got to New York/I was living like a king," he reflects, a possible reference to the days of partying which caused his terminal illness: before promising that soon "You know I'll be free/Just like that bluebird". Powerful, spiritual and enigmatic to the end, Bowie's swan song is a rare glimpse into the life of someone who is so close to death they can taste it: the final character in the singers revolving door of alter-egos.
3. Rihanna - Work (Feat. Drake)
Given the unprecedented four year wait between her last album, Unapologetic, and her current project, ANTI (Rih typically releases an album every year on the dot), expectations were high for the Bajan popstars lead single from #R8. Smartly, she avoided any hugely dramatic rollout for the single in exchange for what amounted to a surprise release, announcing the existence of 'Work' only hours before we first heard it; and the lack of spectacle extended to the songs sound as well, which avoided the huge EDM choruses of leads like 'Only Girl (In The World)' and 'We Found Love' for an altogether slower, more laidback vibe. Avoiding the temptation to continue one upping herself yet another dancefloor hit, Rih instead opted for a twist on her dancehall roots, launching off the back of her previous reggae and Drake-assisted songs like 'What's My Name' to craft a new sound for herself unlike anything else on radio. And thanks to some catchy wordplay that matches the nonsensical catchiness of her breakout 'Umbrella' and those trademark husky vocals, the song still remains quintessentially Rihanna. Despite some concern from critics, 'Work' provided the comeback that the popstar needed after her hiatus: it's just a shame that once she had us hooked with the lead single, she let us down with a B-grade video and an absolute mess of an album campaign.
2. Kiiara - Gold
From the very opening trip-hop strains of Kiiara's breakthrough single 'Gold', we knew we'd found the song we'd be obsessed with for the rest of the year. What we didn't realise was how it would light up the charts, or how long such a process would take: the single was actually first released in October 2015, but promo really only began in after all the unofficial online buzz in May, and the track peaked on the charts in October of this year. Hit or not, the songs ridiculously catchy and nonsensical hook assured its presence on hundreds of Spotify summer BBQ playlists, and introduced Kiiara's name and trademark style of breathy digitized vocal delivery to the masses. Little seperates Kiiara from her younger cousins over at Terror Jr, with the acts sharing sound, producers and fame - but where Terror Jr cultivates an ambibuous identity, Kiiara puts her trailer trash aesthetic beginnings out there for the world to see, something she's been doing a lot more of since promo for her EP officially began. Now all we're waiting to see is if she can sustain her fame with follow up singles 'Feels' and 'Hang Up Tha Phone'.
1. Terror Jr - 3 Strikes
We may still not definitively know who the elusive 'Lisa' behind Terror Jr's hits might be - is it Lisa Vitale? Kylie Jenner? Or a complete unknown? - but one things for sure: the band, comprised of an enigmatic female singer, The Cataracs' David "Campa" Singer-Vine and Felix Snow has yet to make a wrong move, an impressive feat given their association with the Kardashians and an entire EP rollout. They kicked things off with '3 Strikes', an edgy and provocative track which first rose to prominence with a placement in a Kylie Jenner lip gloss ad but which has since stuck on Snapchat stories and Spotify playlists for months. Utilising 2016's favourite vocal stutter technique and some deliciously ridiculous lyrics - "You were like 95 on the interstate/Looking for a dinnerplate" - '3 Strikes' excels at quirky, catchy pop with a difference, and it does so exceptionally well. Where other artists struggle without a label and a big budget, Terror Jr has utilised their lack of resources in a viral, interesting way - and the fact that they hit #1 on our list without an official single release or music video says a lot about the state of pop music in 2016. Regardless of what does or doesn't happen for the band in the new year, we're sure that their particular brand of promotion - where artists forsake big label opportunities to create meaningful and intimate connections with the fans who have "discovered" them - will continue for years to come.


By

Skinny Legend

2016 has been a great year for pop music, featuring defining releases from several bonafide legends (think Britney Spears, Beyoncé and Lady Gaga), a couple of albums from our more stable hitmakers (such as Tove Lo, Sia and Ariana Grande) and some groundbreaking debuts from total newcomers to the game (like Zayn, Aurora and Petite Meller). The sheer volume of impressive albums from our faves and flops this year has made deciding how to rank each one a difficult task; but after several weeks of consideration we've managed to whittle down our list from several dozen amazing LPs to just the absolute best of the best. Our list below features our top ten favourite albums of the year 2016, ranked from least favourite to most favourite. Check it out below and let us know who we've neglected and who we've misranked in the comments section!

When Sia announced last year that she would be releasing an album comprised entirely of demos that she had failed to sell to other artists, fan reactions were a mixture of intrigue, excitement, and disappointment. They had long wanted for Sia's versions of her co-writes on tracks such as Rihanna's 'Diamonds', Britney Spears' 'Perfume' and Beyoncé's 'Pretty Hurts'; but there was concern from some that Sia including songs she'd written for others would create a sense of disassociation and detachment from her own music. The Australian-born singer has for a long time had a certain self-loathing towards the pop songs she writes for others, and when you compare the tracks she now writes such as the Jamaican dancefloor ready 'Cheap Thrills' or the Shakira reject 'Move Your Body' to the masterpieces of her early career such as 'Breathe Me' or 'I'm In Here', you can't help but feel as though she's simply going through the motions without putting any real effort into her latest subjects. Nevertheless, This Is Acting still provides a handful of club ready hooks, some spectacularly catchy choruses and, of course, her trademark husky vocal runs. It may not quite hit the level of amazement that we know Sia's capable of, but This Is Acting still makes for a solid pop album.

Zayn Malik's departure from One Direction last year may have shocked fans, but the true shock came this year when he became the first of the boyband's members to release a solo single, the metaphor-drenched ode to sex that was 'Pillowtalk'. Lighting the charts ablaze internationally, the song was a total turning point for Zayn, who had previously complained about his inability to write his own songs, explore new sounds, talk about sex and, weirdly grow facial hair during his time in 1D. And 'Pillowtalk' was only the beginning, with Zayn going all in to release his debut album Mind of Mine several months later. Backed by a consistent slew of heavy R&B beats, a more accessible version of the trippy hazy production popularised by The Weeknd in recent years and some velvety vocals, the album manages to nail the halfway point between pop and personal, allowing an intimate look at the enigmatic singer through a collection of slinky R&B slow jams. The album does tire some during it's second half - after all, eighteen tracks is a lot to get through - but when it's at it's best, as it is with the aforementioned lead single, 'Befour', 'Like I Would' and a handful of others - Mind of Mine is the most promising debut we've had from a popstar in the past few years and a bold step forward for any former boyband member to take.

Since blowing into the pop stratosphere back in 2013 with the Hippie Sabotage remix of her debut single 'Habits' (redubbed as 'Stay High' for the single release) Tove Lo has been a pop anomaly: she rarely makes headlines for her personal life, makes pseudo-experimental music and doesn't have any social media presence to speak of but her songs still do surprisingly well and she thus has a healthy relationship with her label. Like Gaga before her, Tove restrains herself from making songs which are too edgy in content by softening the blow with a catchy hook or two and some intricate production work, this time around handled largely by The Struts and Oscar Holter. The end product of her labours is Lady Wood, a loose concept album split into two parts which centre around the highs and lows of a drug hit (and a relationship) respectively. It's not a particularly complicated concept, but it's unique enough to intrigue; and the same can be said for the songs, with the closest we come to real vulnerability coming in the form of 'Flashes', a song which details the conflict between fame and relationships. Nevertheless, there's an honesty which pervades each drug-related confession Tove makes and a lack of repetition in the songs which makes Lady Wood a transformative and enjoyable listen; and it definitely helps that 'Cool Girl' can turn any nightclub into a dancefloor with just one verse.

After a somewhat disappointing showing with Don't Look Down, Skylar Grey's 2013 debut release full of angst, trailer trash imagery, rent-a-rappers and white girl hip hop beats, expectations weren't particularly high for Natural Causes, her latest project released in September. But Grey surprised everyone with an understated, tender and vulnerable album which trades in the harsh genre changes and lyrical inconsistencies of her first for an atmospheric concept album loosely (but not strictly) based around the wonders of the natural world. From the vibey introduction track, 'Wilderness', to the cold and sombre 'Come Up For Air' (which may surpass 'Coming Home' as the most beautiful song she's ever written), to the acoustic musings of the Radiohead-esque 'Moving Mountains', Grey continues to find new and unique ways to express herself without ever sounding scattered or confused as she did on her debut. More impressively, she's been able to carve out a new lane for herself and develop a new sound far distanced from the piano ballads she wrote for others, like Rihanna ('Love the Way You Lie') and Christina Aguilera ('Castle Walls'). With Natural Causes, Grey has finally found her unique voice and sound that work for her; now all she needs is for the public to find it as well.

Kanye West's latest album went through a plethora of changes since its inception three years ago in 2013, when it still went under the working title So Help Me God. Back then, the album was intended to feature productions by Rick Rubin and Q-Tip and had a new soulful, acoustic sound showcased by the stand-alone singles 'Only One' and 'FourFiveSeconds', both of which featured Paul McCartney; but it wasn't long before SWISH was teased as a title and then WAVES, with each new project title bringing a harder, more classically hip-hop sound than the last. Even after the album was released on February 11th, updates continued to arrive in the form of altered tracklistings, updated productions and even entirely new tracks up until the albums final form in June. Listening to the final product of The Life of Pablo, it's easy to hear the multiple changes in direction that took place throughout the recording process; but rather than detracting from the project as a whole, these inconsistencies instead serve as our only doorway into one of the most creative and genius minds of our time. Whether he's spitting mean bars over the new wave instrumental on 'Feedback', harboring the combined talents of Sia, Frank Ocean and Vic Mensa on 'Wolves' or courting controversy with the Nina Simone sampling 'Famous', West makes sure to keep all the attention squarely on himself - a talent he's since extended to his personal life as well. The Life of Pablo hasn't had any new tracklist changes recently; but even without the monthly updates, the albums spirit of experimentation, recklessness and courage is bound to live on in West's future releases.

Gwen Stefani's long-awaited third LP might have had a few false starts - even though 'Baby Don't Lie' goes off, we're still recovering from the misstep that was the Pharrell-assisted 'Spark The Fire' - but when she finally came through for her fans, Gwen gave them everything they'd been waiting for and more. Inspired by her breakup with longtime husband Gavin Rossdale, Gwen threw aside the co-penned tracks that had been written for her by the likes of Charli XCX and Ryn Weaver and instead headed back into the studio to record an entire albums worth of songs over several weeks - this time with each one written by herself and the current pop dream team of Justin Tranter and Julia Michaels. Ultimately, the albums designation as a "breakup album" turned out to be a little inaccurate - Stefani spends much of the time buoying from songs about dirty text messages ('Send Me A Picture') to singing about new love ('Make Me Like You'), and even when she allows a moment to mope, it's often backed by a strong beat and some classically Gwen vocal delivery ('Used To Love You'). But the sound is consistent, effortless and fresh, and most importantly it sounds like a true Gwen album that she, not her label, has helmed. Let's just hope we don't have to wait so long for the popstar to find her voice again for the next one.

JoJo's third studio album may have taken over ten years to finally be released (although we did get several albums worth of unreleased songs to hold us over in between), but if Mad Love proved anything it was that she was definitely worth the wait. After a somewhat lukewarm reception to the three singles she released through her C-side Tringle project, JoJo retooled the album from the house-leaning project The Aftermath to the version we ended up with, a fusion of futuristic R&B, house beats and piano ballads; and while she might have originally been known for her cheesy 2000s R&B tracks and vocal-led ballads, JoJo proves here that she can hold her own with the up-tempo girls, bringing some dancefloor ready hooks on tracks like 'Vibe.' and the MNEK-produced fan favourite 'Good Thing.'. She asserts herself further with the sexy, sassy ode to independence 'High Heels.' as well as the drug-induced haze of 'Clovers.': although in truth the album's best moment is when she returns to her roots both musically and lyrically on the stunningly autobiographical opener 'Music.' Fingers crossed that the next album won't be another decade away; but even if JoJo never releases another album again, it's satisfying to know that she's released the album of her dreams, and probably the album of her career, with Mad Love.

Following the release of 2014's collaborative album with jazz legend Tony Bennett Cheek To Cheek, and a collection of well-received tributes to Carole King, Stevie Wonder, Frank Sinatra, David Bowie and The Sound of Music, Lady Gaga was primed for success with LG5, her mysterious album which was billed as a comeback from 2013's perceived critical failure ARTPOP. Promises were made of collaborations with the likes of Giorgio Moroder and Nile Rodgers, as well as an Elton John feature; the third the duo has recorded that would ultimately go unreleased. But when 'Perfect Illusion', the adrenaline-pumping disco-rock anthem first single was released to little fanfare, all hopes for a dance record were thrown out the window and fans were forced to reevaluate their hopes for the long-awaited record. Ever the shock artist, Gaga threw off Little Monsters even further with the release of promo singles 'Million Reasons' and 'A-Yo', both of which explored a new country vibe, and which would go on to reflect the albums folky atmosphere more accurately. Joanne is not without fault - the short track times and lazy (and frankly nonsensical) songwriting on lines such as "It's like that I've stopped breathing but completely aware" is a turn off, and Gaga's new acting role as a southern belle isn't always completely convincing ('Sinners Prayer''s opening line of "I came down the mountain" is slightly cringeworthy if we're being honest). But at it's greatest moments, such as the heartbreaking chords of 'Angel Down' or during the female empowerment anthem 'Hey Girl' with Florence Welch, it provides us with some of Gaga's best and most unique moments to date. Joanne successfully continues Gaga's tradition as one of music's greatest shapeshifters; now all that remains to be seen is what form she'll take for the next album.

A year in music wouldn't be complete without an album from the Princess of Pop herself, and Britney Spears came through in 2016 with one of the best albums of her career. Long gone are the days of the lifeless Autotuneney we heard in 2011's Femme Fatale and the Confuseney (or Confuseyah Marie) we had to sit through in 2013's mess of genres and sounds Britney Jean. For the first time since Blackout, Britney's vocals are at the forefront: she giggles, gasps, moans, screams and shouts all over each track, making for an album which features some of the most interesting vocal performances of the year. She evokes the cold, detached robot persona of Femme Fatale in tracks like the "artsy fartsy" 'Coupure Electrique' (which, in Brit's most experimental move to date, is sung entirely in French): the repressed sex kitten of 'I'm A Slave 4 U' in 'Do You Wanna Come Over?'; the 90s teeny bopper of '...Baby One More Time' in 'Hard To Forget Ya'; and the high-pitched trumpetting of Alvin and the Chipmunks 2: The Squeakquel in 'Private Show', a new sound for the reigning queen of Vegas. But the most impressive thing about Glory is Britney's own presence on the album. It's clear to fans that 2016 was the year that she came out of her shell - from swearing off relationships publicly to talking openly about her conservatorship and making more TV and festival appearances than she did for her last two albums combined - and her newfound independence is reflected all over this album. Glory might not be an album without missteps, but it's propelled forward through it's dullest moments by a quintessentially Britney energy: a tangible spark in the popstars eye which hasn't been harnessed since at least 2009's Circus. It might not have ignited the charts, but in the eyes of her fans, Glory has proved that Britney is officially back.

We always knew that behind the sugar-coated R&B-pop veneer of perfection she displays in every strand of her ponytail, there was a rebel hiding inside Ariana Grande - and 2016 was the year she proved it. When she wasn't out licking donuts with her boyfriend or calling out Ryan Seacrest live on radio, Grande was promoting her latest effort, the aptly titled Dangerous Woman - and with three singles, six music videos and a plethora of live performances to consume, it's clear that this is the album that she, and her label, are most dedicated to. From the soulful and powerful belting in the title track to the chilled out hip-hop vibes of the Lil Wayne assisted 'Let Me Love You' to the reggae-styled beats of 'Side To Side', a song which is literally about being fucked so hard you can't walk straight, Ariana diversifies her sound here like never before, stepping away from the saccharine tones of her previous singles to explore a darker, more edgy sound. And even on the album's filler tracks, Ariana keeps the transformative tone consistent, making the inspired choice to work with R&B legend Macy Gray on 'Leave Me Lonely' before jumping into the realm of dark-pop with fan favourite 'Touch It'. The vocals and production may still be a little too pitch perfect to suggest any real rebellion, and the fake lashes may prevent us from seeing too deep into her eyes, but the tracks on Dangerous Woman mark a sorely needed step forward for Grande; and mark a solid, cohesive body of work from the most effortless popstar we've seen in years.