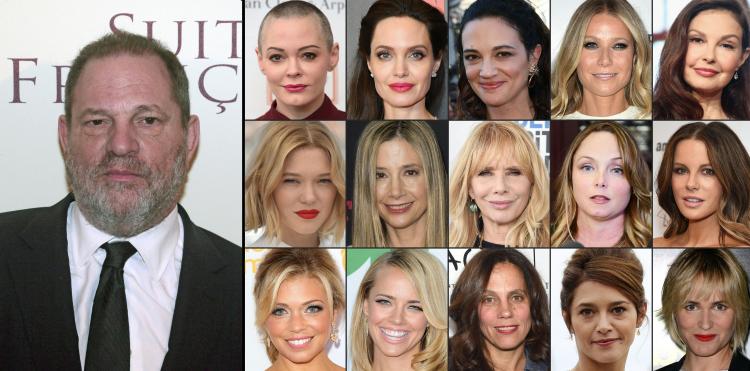 Harvey Weinstein (left) surrounded by a visual list of some of his many accusers.
In recent months, the onslaught of sexual abuse victims in Hollywood coming forward about their experiences has been staggering. It speaks to an industry in which women (and, less often, men) are not just able, but expected to use their sexuality as a bargaining tool in order to make it to the top. But the recent barrage of sexual abuse accusations has been underscored by a contradictory sentiment that has been growing in recent years: that of sex positivity.
Sex positivity can mean different things to different people, but at it's core it represents a desire to destigmatize sexual activity and celebrate any form of sexuality that's consensual and non-harmful. Sex positive individuals believe that by opening up the topic of sexuality, people can speak more openly about their likes and dislikes, and young people can be educated on healthy sexuality and safe sex practises.
As someone who is open about all of their sexual exploits, both positive and negative, sex positivity is a concept I personally identify with. Similiarly, as someone who has both used their sexuality as a commodity and had it used against them in an abusive way, the plight of sexual abuse survivors is one I understand all too well and have huge sympathy for. But the two zeitgesty ideas seem to be in direct opposition to each other. One purports to reduce sex to its base pleasures without the ceremony society has placed upon it; while the other oversensitises sex as the ultimate breach of intimacy.
On the one hand, people are being told that women's breasts are not sexual objects; on the other hand, people are being told that touching women's breasts is a huge breach of privacy. People are being encouraged to speak about sex openly, but simultaneously being savaged when they do this in a workplace environment. And on a broader scale, people are being encouraged to dress in ways that make them feel comfortable even if they're traditionally seen as "slutty", while feminists are slamming fictional characters like Wonder Woman for their attire.
Clearly there's little overlap between actual sexual harrassment or abuse and sex positivity. Sex positivity is predicated on the idea that all relations should be consensual, while sexual harrassment or abuse is the opposite of that. But while one represents a positive attitude towards sex that views it purely as the pleasurable and/or recreational activity it is, the other oversensitises it to a huge degree.
Surely if sex has all intimacy and meaning detached from it as sex positive individuals would propose, then sexual abuse would not be viewed as such a huge breach of trust. Sexual abuse should not be viewed as a life-changing, hugely traumatic experience that prevents the victim from ever moving forward with their life and having a healthy romantic relationship. Instead, it should be viewed as equal to a burgalry or any other form of physical abuse; an incident, not uncommon, which can be overcome. Surely looking at the epidemic in this sex positive kind of way would help survivors not only open up about their story, but encounter their issues more fearlessly.
Your thoughts?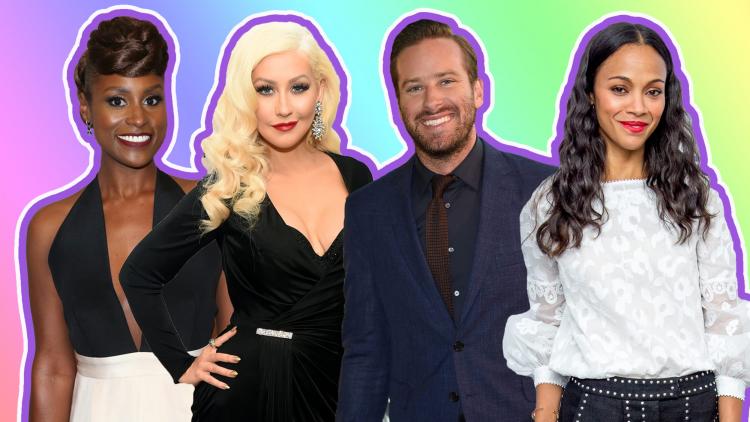 A selection of celebrities seen as sex positive.